Nohl Jurors
Each year, the Nohl Fellows are selected by an independent panel of three recognized visual arts professionals working outside the four-county area. Jurors are chosen for their broad knowledge of contemporary art practices. Since its inception the Nohl Fellowship has intentionally taken into account race, ethnicity, gender, age, geographical location--as well as curatorial interests and the likelihood that the home institution would show a Milwaukee artist—when recruiting jurors.
About the 2022 Jurors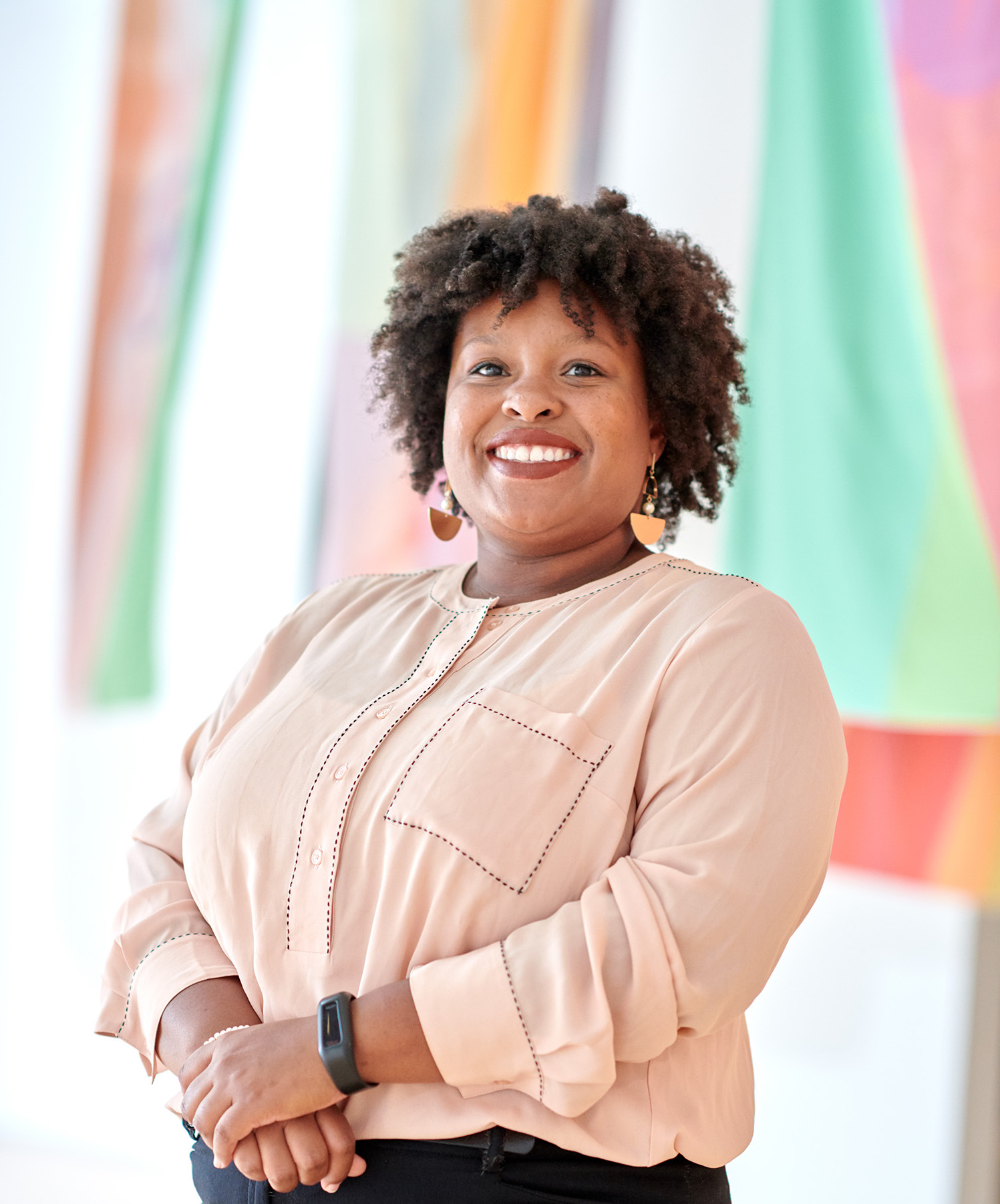 Jade Powers is the assistant curator at Kemper Museum of Contemporary Art in Kansas City, Missouri where she organizes exhibitions including Dyani White Hawk: Speaking to Relatives (2021), Dawoud Bey: Selections from Night Coming Tenderly, Black (2020), and Joiri Minaya: Divergences (2020), to name a few. Before joining Kemper Museum, Powers was the 2017-2018 Romare Bearden Graduate Museum Fellow at Saint Louis Art Museum. There, Powers created the first museum-wide gallery guide to comprehensively highlight works by artists of African descent. Powers has also been a Visiting Critic at Kansas City Art Institute, University of Kansas, and Washington University St. Louis as well as a juror for several artist awards. Powers recently served as the visiting lecturer for the MFA graduate seminar in the Department of Visual Art for the 2020-2021 Academic Year at the University of Kansas.
Victoria Sung is associate curator of visual arts at the Walker Art Center, Minneapolis, where she works with artists to create exhibitions, publications, and public programs. Recent and upcoming projects include solo shows with Laure Prouvost, Siah Armajani, Theaster Gates, Rayyane Tabet, Candice Lin, Shen Xin, Pao Houa Her, and Pacita Abad.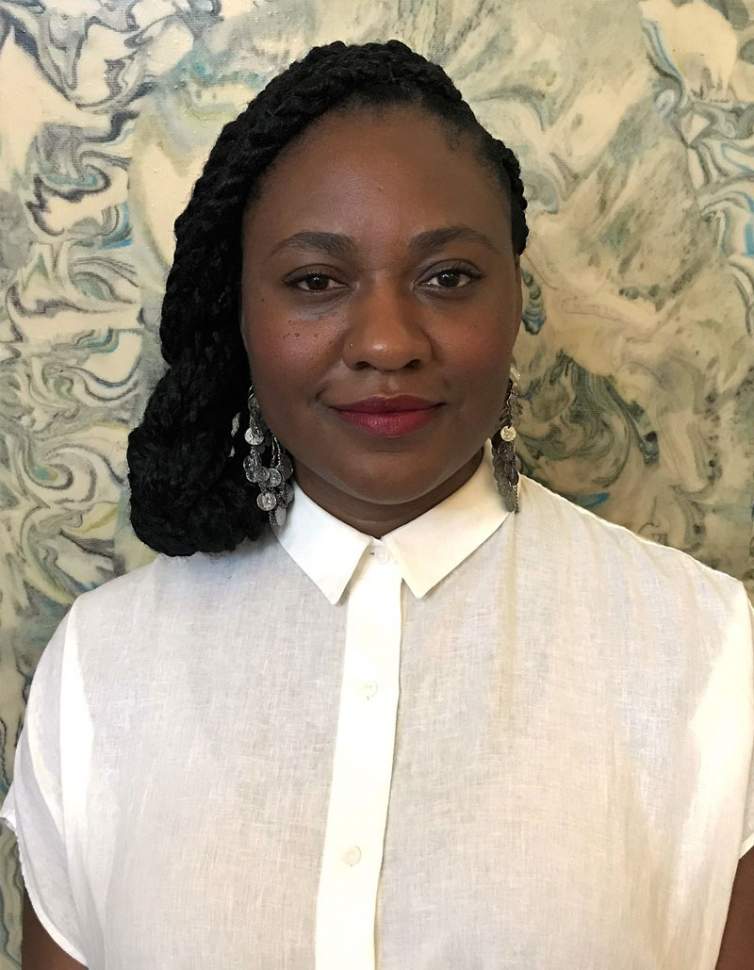 Toccarra A. H. Thomas is a media and performance artist, film programmer, and arts administrator. After obtaining her BA in Cultural Anthropology (Film Studies minor) at Smith College, she went on to earn her Masters in Media Studies at The New School, while also working as an interview facilitator for StoryCorps' Griot Initiative to record personal narratives of Black Americans that were later archived at The American Folklife Center at the Library of Congress and the National Museum of African American History & Culture. Following her time in the field, she served as the program manager at African Film Festival, Inc., where she produced public programs in over thirteen countries in partnership with city parks, community centers, schools, cinemas, and museums that challenged notions of culturally "accessible" content and brought members of the public together in conversation with creative practitioners and art educators from Africa and the African Diaspora. Later, she shifted focus to support the professional development of artists as the NYFA Source Program Associate at New York Foundation for the Arts, where she led workshops and created resources tailored to address the needs of artists at varying stages in their careers. Most recently, she held the positions of inaugural general manager of Pioneer Works Art Foundation and inaugural managing director of SPACE, a contemporary multidisciplinary art organization in Portland, ME. Currenty, as the director of the Joan Mitchell Center, she guides and refines the artist residency program, develops related public programs and special projects to connect artists and communities, and oversees the Center's day-to-day operations.
Past Jurors
2020
Kimberli Gant, McKinnon Curator of Modern & Contemporary Art, Chrysler Museum, Norfolk, Virginia
Ashley James, Associate Curator, Contemporary Art, Solomon R. Guggenheim Museum, New York
Shamim M. Momin, Director of Curatorial Affairs, Henry Art Gallery, Seattle, Washington
2019
Dean Daderko, Curator at the Contemporary Arts Museum Houston.
Janet Dees, Steven and Lisa Munster Tananbaum Curator of Modern and Contemporary Art at the Block Museum of Art, Northwestern University
Jessica Hong, Associate Curator of Global Contemporary Art at the Hood Museum of Art at Dartmouth College
2018
Lucy Mensah, Independent Curator and Visiting Assistant Professor of Museum and Exhibition Studies at the University of Illinois in Chicago's School of Art & Art History
Risa Puleo, Independent Curator
Ashley Stull Meyers, Co-Curator 2019 Portland Biennial, Portland, Oregon
2017
Michelle Jacques, Chief Curator, Art Gallery of Greater Victoria, Canada
Allison Peters Quinn, Director of Exhibitions & Residency Programs, Hyde Park Art Center, Chicago
Gabriel Ritter, Curator and Head of Contemporary Art at the Minneapolis Institute of Art
2016
JoAnne Northrup, Curatorial Director and Curator of Contemporary Art, Nevada Museum of Art, Reno
Valerie Cassel Oliver, Senior Curator at Contemporary Arts Museum Houston
Julie Rodrigues Widholm, Director and Chief Curator, DePaul Art Museum, Chicago
2015
Jamillah James, Assistant Curator, Hammer Museum, Los Angeles
Eric May, Executive Director, Roots & Culture Contemporary Art Center, Chicago
Jodi Throckmorton, Curator of Contemporary Art, Pennsylvania Academy of the Fine Arts (PAFA), Philadelphia
2014
Courtney Fink, Executive Director, Southern Exposure, San Francisco
Daniel Fuller, Director of the Institute of Contemporary Art at the Maine College of Art, Portland
Naima J. Keith, Assistant Curator at The Studio Museum in Harlem, New York
2013
Naomi Beckwith, Marilyn and Larry Fields Curator at the Museum of Contemporary Art Chicago
Evan J. Garza, Exhibitions & Public Programs Coordinator at the School of the Museum of Fine Arts, Boston and Co-founder and Assistant Director of Fire Island Artist Residency (FIAR)
Gretchen Wagner, Curator, Pulitzer Foundation for the Arts, St. Louis
2012
Lisa Dent, Director, Grants & Services, Creative Capital, New York, New York
Astria Suparak, Director & Curator, Miller Gallery at Carnegie Mellon, Pittsburgh, Pennsylvania
Irene Tsatsos, Chief Curator/Director of Gallery Programs, Armory Center for the Arts, Pasadena, California
2011
Xandra Eden, Curator of Exhibitions at the Weatherspoon Art Museum, The University of North Carolina at  Greensboro
Tumelo Mosaka, Curator of Contemporary Art at the Krannert Art Museum, Urbana-Champaign, Illinois
Elizabeth Thomas, Phyllis Wattis MATRIX Curator at Berkeley Art Museum, California
2010
Sheryl Conkelton, art historian/curator/writer, Philadelphia
Nathan Lee, critic/curator, New York
Lucía Sanromán, Museum of Contemporary Art San Diego
2009
Jennie C. Jones, artist, New York
Toby Kamps, Contemporary Arts Museum Houston
Barbara Wiesen, Gahlberg Gallery, College of DuPage, Glen Ellyn, Illinois
2008
Eva Gonzalez-Sancho, FRAC Bourgogne, Dijon, France
Valerie Mercer, Detroit Institute of Arts
Laurel Reuter, North Dakota Museum of Art, Grand Forks
2007
Clara Kim, REDCAT, Los Angeles
Ingrid Schaffner, ICA, University of Pennsylvania, Philadelphia
Hamza Walker, Renaissance Society, Chicago
2006
Dominic Molon, MCA Chicago
Alma Ruiz, Museum of Contemporary Art, Los Angeles
Nadine Wasserman, independent curator, New York
2005
René DeGuzman, Yerba Buena Center for the Arts, San Francisco
Nato Thompson/MASS MoCA, North Adams, Massachusetts
Jane Simon, Madison Museum of Contemporary Art
2004
Patricia Hickson, Des Moines Art Center
Habib Kheradyar, POST, Los Angeles
Sue Spaid, independent curator, Cincinnati
2003
Lorelei Stewart, Gallery 400 at the University of Illinois-Chicago.
Tim Peterson, Franklin Art Works, Minneapolis
Barbara Hunt, Artists Space, New York
For further information:
Polly Morris
Lynden Sculpture Garden
2145 W. Brown Deer Rd.
Milwaukee, WI 53217
(414) 446-8794
pmorris@lyndensculpturegarden.org