Nohl Jurors
Each year, the Nohl Fellows are selected by an independent panel of three recognized visual arts professionals working outside the four-county area. Jurors are chosen for their broad knowledge of contemporary art practices. Since its inception the Nohl Fellowship has intentionally taken into account race, ethnicity, gender, age, geographical location--as well as curatorial interests and the likelihood that the home institution would show a Milwaukee artist—when recruiting jurors.
The 2024 jurors are:
Allison Glenn, Independent Curator and Writer, New York, NY
Misa Jeffereis, Associate Curator, Contemporary Art Museum St. Louis, St. Louis, Missouri
Anisa Olufemi, Independent Curator and Fellowship Manager, Hamiltonian Artists, Washington, DC
About the 2024 Jurors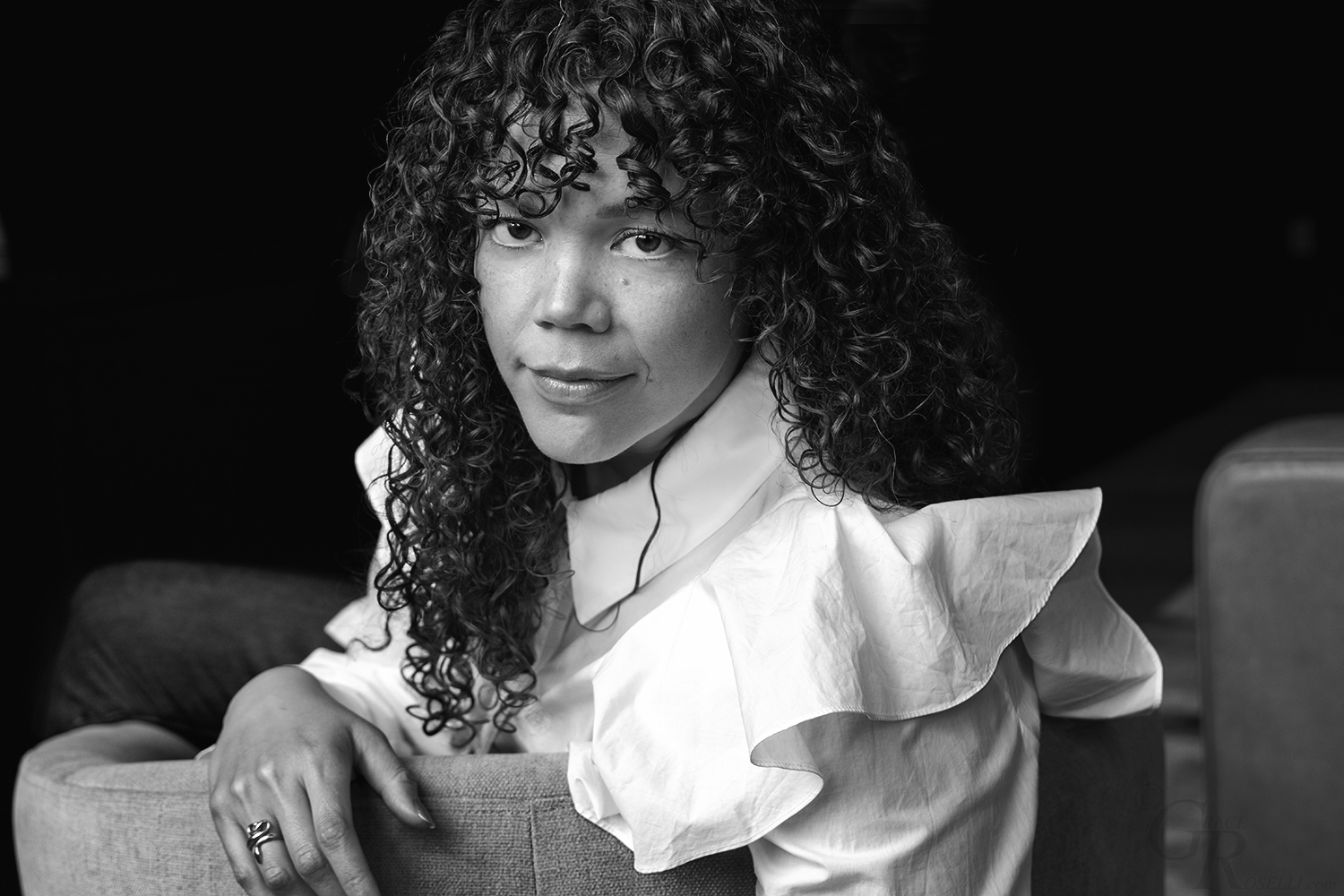 Allison Glenn is a New York-based curator and writer focusing on the intersection of art and publics, through public art, biennials, special projects, and major new commissions by a wide range of contemporary artists. She is currently Visiting Curator in the Department of Film Studies and Social Sculpture at the University of Tulsa. Previous roles include Co-Curator of Counterpublic Triennial 2023, Senior Curator at New York's Public Art Fund, Guest Curator at Speed Art Museum, and Associate Curator, Contemporary Art, at Crystal Bridges Museum of American Art.
Glenn was listed as one of the 2022 ArtNews Deciders and on the 2021 Observer Arts Power 50 List. The New York Times selected her groundbreaking exhibition, Promise, Witness, Remembrance, as one of the Best Art Exhibitions of 2021. Her writing has been featured in catalogs published by The Los Angeles County Museum of Art, Counterpublic Triennial, Prospect New Orleans, Princeton Architectural Press, Scottsdale Museum of Contemporary Art, Kemper Museum, Studio Museum in Harlem, and she has contributed to Artforum, ART PAPERS, Brooklyn Rail, Hyperallergic, ART21 Magazine, Pelican Bomb, Ruckus Journal, and Newcity, amongst others. Photo credit: Grace Roselli, Pandora's BoXx Project.
Misa Jeffereis is Associate Curator at the Contemporary Art Museum St. Louis, where she recently organized the exhibition Justin Favela: Ruta Madre. She curated Mona Chalabi: Squeeze (2022), Alia Farid: At the Time of the Ebb (2022), and the Great Rivers Biennial (2020), featuring Kahlil Robert Irving, Tim Portlock, and Rachel Youn; co-curated Shara Hughes: On Edge (2021); and has programmed CAM's Street Views outdoor video projection series with exhibitions by Jonathas de Andrade, Oliver Laric, Jennifer West, and Marina Zurkow. Prior to CAM, Jeffereis was Curatorial Associate at the Walker Art Center. Jeffereis has served on juries for apexart, Association of Art Museum Curators, Bemis Center for the Arts, Center for Maine Contemporary Art Biennial, Harpo Foundation, New American Paintings, Socrates Sculpture Park, the South Bend Museum of Art Biennial, Springfield Art Museum, and The Luminary's Futures Fund. In 2021-22 she participated in the Association of Art Museum Curators Mentorship Program. She is on the board of Gallery 210 at University of Missouri at St. Louis, and the board of Midwest Artist Project Services, an organization that serves and empowers artists, collectives, and arts organizations in the Midwest. Jeffereis holds a Master's in Art History from Hunter College in New York.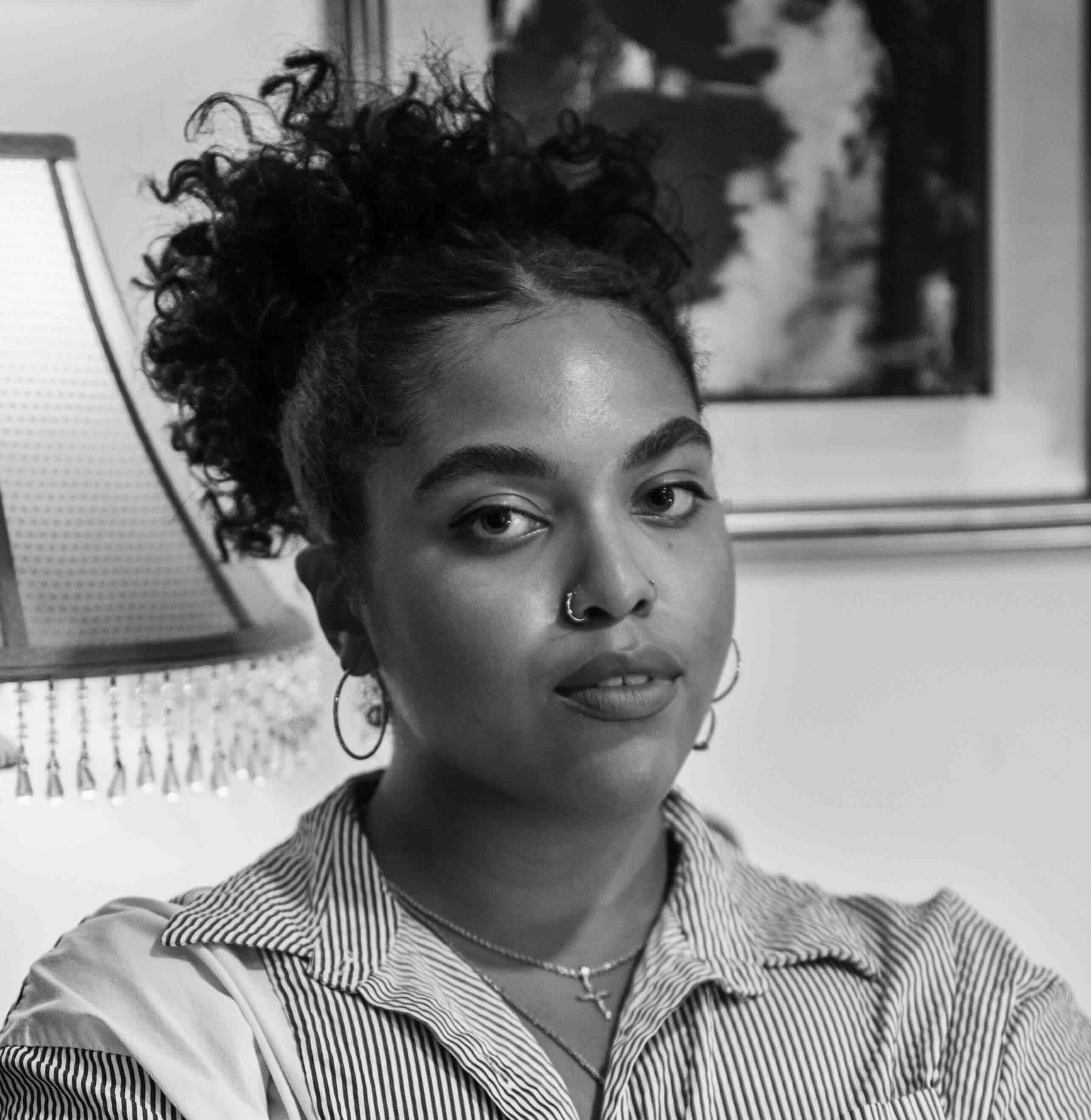 Anisa Olufemi is a curator, writer, and cultural worker dedicated to elevating underrepresented emerging artists—within and without arts institutions. Looking to the South and the Caribbean, Anisa's practices are seeded by ancestral and contemporary Black cultural productions, especially those that center pleasure, caretaking, and faith. Pulling at common threads between mother lands and chocolate cities, Anisa's cultural work seeks to illuminate, amend, and reimagine Black life pre- and post-emancipation. Their curatorial practice is underpinned by critical fabulation that ponders such mother lands, and the possibilities of what they theorize as The Black Pastoral. Their recent curatorial projects include Doing the Work at the Kreeger Museum, Washington, D.C., Mirror Flower, Water Moon at Chicago Artists Coalition, and Kickin' The Can at ACRE Projects, Chicago, IL. They are a co-recipient of Washington Project for the Arts' Wherewithal Research Grant (2023) and 3Arts' Ignite Fund (2022) for the development of their experimental documentary, The Gospel Truth: Sonic Architectures of Chicago House and Go-Go Music. Anisa holds a Bachelor of Fine Arts from The School of The Art Institute of Chicago, and is currently living and working in Washington, D.C.
Past Jurors
2023
Jadine Collingwood, Assistant Curator, Museum of Contemporary Art Chicago
Thomas James, Independent Curator and Executive Director, The Last Resort Artist Retreat, Baltimore, Maryland
Kimi Kitada, Jedel Family Foundation Curatorial Fellow at Charlotte Street Foundation, Kansas City, Missouri
2022
Jade Powers, Assistant Curator, Kemper Museum of Contemporary Art, Kansas City, Missouri
Victoria Sung, Associate Curator of Visual Arts, Walker Art Center, Minneapolis, Minnesota
Toccarra A. H. Thomas, Media and performance artist, film programmer, and arts administrator; currently director of the Joan Mitchell Center, New Orleans, Louisiana
2020
Kimberli Gant, McKinnon Curator of Modern & Contemporary Art, Chrysler Museum, Norfolk, Virginia
Ashley James, Associate Curator, Contemporary Art, Solomon R. Guggenheim Museum, New York
Shamim M. Momin, Director of Curatorial Affairs, Henry Art Gallery, Seattle, Washington
2019
Dean Daderko, Curator at the Contemporary Arts Museum Houston.
Janet Dees, Steven and Lisa Munster Tananbaum Curator of Modern and Contemporary Art at the Block Museum of Art, Northwestern University
Jessica Hong, Associate Curator of Global Contemporary Art at the Hood Museum of Art at Dartmouth College
2018
Lucy Mensah, Independent Curator and Visiting Assistant Professor of Museum and Exhibition Studies at the University of Illinois in Chicago's School of Art & Art History
Risa Puleo, Independent Curator
Ashley Stull Meyers, Co-Curator 2019 Portland Biennial, Portland, Oregon
2017
Michelle Jacques, Chief Curator, Art Gallery of Greater Victoria, Canada
Allison Peters Quinn, Director of Exhibitions & Residency Programs, Hyde Park Art Center, Chicago
Gabriel Ritter, Curator and Head of Contemporary Art at the Minneapolis Institute of Art
2016
JoAnne Northrup, Curatorial Director and Curator of Contemporary Art, Nevada Museum of Art, Reno
Valerie Cassel Oliver, Senior Curator at Contemporary Arts Museum Houston
Julie Rodrigues Widholm, Director and Chief Curator, DePaul Art Museum, Chicago
2015
Jamillah James, Assistant Curator, Hammer Museum, Los Angeles
Eric May, Executive Director, Roots & Culture Contemporary Art Center, Chicago
Jodi Throckmorton, Curator of Contemporary Art, Pennsylvania Academy of the Fine Arts (PAFA), Philadelphia
2014
Courtney Fink, Executive Director, Southern Exposure, San Francisco
Daniel Fuller, Director of the Institute of Contemporary Art at the Maine College of Art, Portland
Naima J. Keith, Assistant Curator at The Studio Museum in Harlem, New York
2013
Naomi Beckwith, Marilyn and Larry Fields Curator at the Museum of Contemporary Art Chicago
Evan J. Garza, Exhibitions & Public Programs Coordinator at the School of the Museum of Fine Arts, Boston and Co-founder and Assistant Director of Fire Island Artist Residency (FIAR)
Gretchen Wagner, Curator, Pulitzer Foundation for the Arts, St. Louis
2012
Lisa Dent, Director, Grants & Services, Creative Capital, New York, New York
Astria Suparak, Director & Curator, Miller Gallery at Carnegie Mellon, Pittsburgh, Pennsylvania
Irene Tsatsos, Chief Curator/Director of Gallery Programs, Armory Center for the Arts, Pasadena, California
2011
Xandra Eden, Curator of Exhibitions at the Weatherspoon Art Museum, The University of North Carolina at  Greensboro
Tumelo Mosaka, Curator of Contemporary Art at the Krannert Art Museum, Urbana-Champaign, Illinois
Elizabeth Thomas, Phyllis Wattis MATRIX Curator at Berkeley Art Museum, California
2010
Sheryl Conkelton, art historian/curator/writer, Philadelphia
Nathan Lee, critic/curator, New York
Lucía Sanromán, Museum of Contemporary Art San Diego
2009
Jennie C. Jones, artist, New York
Toby Kamps, Contemporary Arts Museum Houston
Barbara Wiesen, Gahlberg Gallery, College of DuPage, Glen Ellyn, Illinois
2008
Eva Gonzalez-Sancho, FRAC Bourgogne, Dijon, France
Valerie Mercer, Detroit Institute of Arts
Laurel Reuter, North Dakota Museum of Art, Grand Forks
2007
Clara Kim, REDCAT, Los Angeles
Ingrid Schaffner, ICA, University of Pennsylvania, Philadelphia
Hamza Walker, Renaissance Society, Chicago
2006
Dominic Molon, MCA Chicago
Alma Ruiz, Museum of Contemporary Art, Los Angeles
Nadine Wasserman, independent curator, New York
2005
René DeGuzman, Yerba Buena Center for the Arts, San Francisco
Nato Thompson/MASS MoCA, North Adams, Massachusetts
Jane Simon, Madison Museum of Contemporary Art
2004
Patricia Hickson, Des Moines Art Center
Habib Kheradyar, POST, Los Angeles
Sue Spaid, independent curator, Cincinnati
2003
Lorelei Stewart, Gallery 400 at the University of Illinois-Chicago.
Tim Peterson, Franklin Art Works, Minneapolis
Barbara Hunt, Artists Space, New York
For further information:
Polly Morris
Lynden Sculpture Garden
2145 W. Brown Deer Rd.
Milwaukee, WI 53217
(414) 446-8794
pmorris@lyndensculpturegarden.org