Mary L. Nohl Fund Fellowships for Individual Artists
Five Artists Share $140,000 in 2023
Five recipients of the Mary L. Nohl Fund Fellowships for Individual Artists have been selected from a field of 157 applicants in the twentieth annual competition. Mikal Floyd-Pruitt and Janelle VanderKelen were chosen in the Established Artist category and will each receive a $35,000 fellowship. Siara Berry, Fatima Laster, and Alayna N. Pernell will receive Emerging Artist fellowships of $15,000. Each artist will also receive a $5,000 professional development/production budget. All the 2023 fellows are based in Milwaukee, Wisconsin. In addition to receiving an award, the Nohl Fellows participate in an exhibition at the Haggerty Museum of Art in the summer of 2024 and receive professional development services and studio visits. An exhibition catalogue will be published and disseminated nationally.
Finalists in the Established Artist category included Emily Belknap, Blanche Brown, Melissa Dorn, and David Najib Kasir.
Finalists in the Emerging artist category included Anamarie Edwards, Ben Grant, and Chris Regner.
Headshots, images of the artists' work, and image credits available at:
https://www.dropbox.com/scl/fo/x5kwuqp1w4h4mf8z42raz/h?dl=0&rlkey=a1et9ujtvp03olrn10fyp46o2
The panel of jurors included Jadine Collingwood, Assistant Curator, Museum of Contemporary Art Chicago; Thomas James, Independent Curator and Executive Director, The Last Resort Artist Retreat, Baltimore, Maryland; and Kimi Kitada, Jedel Family Foundation Curatorial Fellow at Charlotte Street Foundation, Kansas City, Missouri. We were delighted to bring the jurors to Milwaukee for a public talk and studio visits with the six finalists in the Established Artist category and the six Emerging finalists.
More information on the jurors available at: https://www.lyndensculpturegarden.org/content/nohl-jurors
Funded by the Greater Milwaukee Foundation's Mary L. Nohl Fund and Joy Engine, and administered by the Lynden, the Mary L. Nohl Fund Fellowships for Individual Artists provide unrestricted funds for artists to create new work or complete work in progress. The program is open to practicing artists residing in the four-county area (Milwaukee, Waukesha, Ozaukee, and Washington counties). The Mary L. Nohl Fund also supports a Suitcase Fund for exporting work by local artists beyond the four-county area.
Artist Mary L. Nohl of Fox Point, Wisconsin, died in December 2001 at the age of 87. She left a $9.6 million bequest to the Greater Milwaukee Foundation. Her fund supports local visual arts and education programs, keeping her passion for the visual arts alive in the community.
About the Fellows
Established Artists
MIKAL FLOYD-PRUITT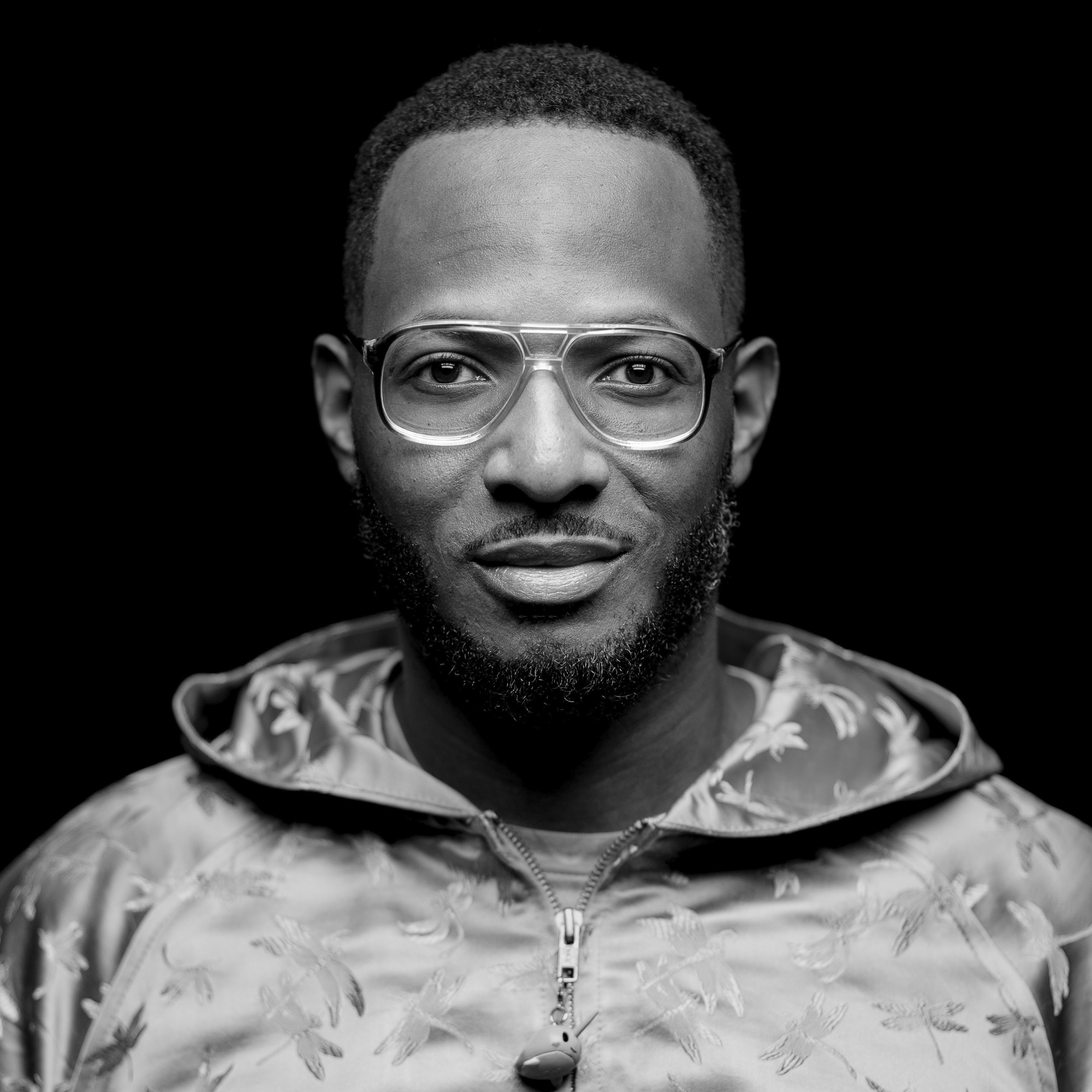 Mikal Floyd-Pruitt is an artist whose interdisciplinary practice operates at the intersection of visual art, performance, media, and community engagement. By designing artistic frameworks in which community members, including non-artists of all ages, can gather and contribute to making, Floyd-Pruitt envelops participants in positive, synergistic, creative energy. Music production is also interwoven into Floyd-Pruitt's practice: he uses writing and performance to interrogate language, dismantling destructive narratives to make room for the vocabulary of self-definition and self-determination. In 2007, after graduating cum laude from Harvard University with a BA in Visual and Environmental Studies (filmmaking focus), Floyd-Pruitt returned to Milwaukee to produce, perform, and exhibit. Notable exhibitions include Art Basel at Croma Gallery, 30 Americans/Wisconsin 30 at Milwaukee Art Museum, and the screening of El Color de la Libertad at the Milwaukee Film Festival. Creative placemaking positions include co-director of HEREcni and lead artist of Spot 4MKE. Grants and awards include the Joy Engine Community Challenge Grant, Milwaukee Arts Board New Work Fund, Arte Para Todos, and ARTery Season 1. Floyd-Pruitt is a co-director of HomeWorks: Bronzeville, a development initiative based in Milwaukee that focuses on local creative entrepreneurial talent by way of property ownership. He is the creator of I Am Milwaukee, a lifestyle brand promoting unity, creativity, and belonging. Headshot: Kevin Miyazaki
https://iammikal.com/
JANELLE VANDERKELEN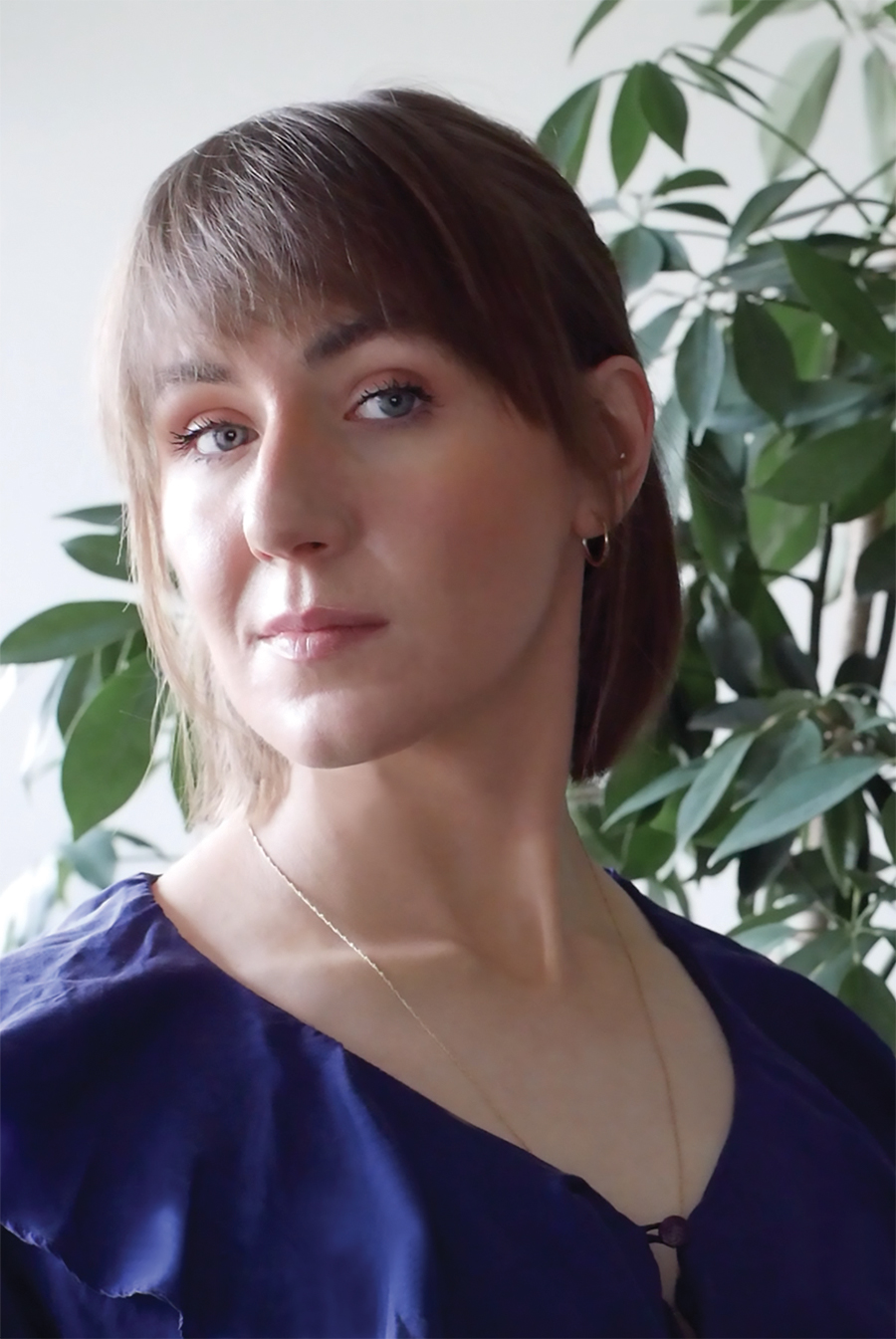 Janelle VanderKelen is an artist, curator, and educator. Her films and intermedia installations imagine alternative acts of relation between imperfect bodies (human, vegetal, geological, or otherwise) and make the agency of inanimate beings visible through experimental animation processes. She received her MFA in Film, Video, Animation, and New Genres and her MA in Intermedia Art from the University of Wisconsin-Milwaukee. Her works have screened nationally and internationally at festivals including Athens International Film + Video Festival, Revelation Perth International Film Festival, Thomas Edison Film Festival, and Antimatter [Media Art] Festival. She co-curates a monthly screening series called aCinema and teaches time-based media production in the First Year Experience Program at the Milwaukee Institute of Art & Design.
http://janellevanderkelen.com/
Emerging Artists
SIARA BERRY Siara Berry is a sculptor working in a wide array of mediums ranging from woodworking to soil, concrete to found objects. Informed by personal experience, neighborhood observation, and research, Berry's work is an overarching critique of American housing systems and ideals. Berry's sculptures, often laced with wit and absurdity, highlight the dichotomies of everyday domestic life. In her most recent work, she investigates communication and boundary-making tactics using the visual language of the American lawn and housing development to illustrate the dynamics of space and perception. Berry graduated from the Kansas City Art Institute with a degree in Sculpture and Creative Writing (2015) and has since been working and living in Milwaukee, Wisconsin. She is the recipient of the 2022 Career Advancement Grant awarded by the Center for Craft, Creativity and Design and is currently Artist-in-Residence at the Charles Allis Art Museum. Her work has been exhibited throughout the Midwest, including Women Made Gallery in Chicago, IL, the Museum of Wisconsin Art in West Bend, WI, Manifest Gallery in Cincinnati, OH, as well as various Milwaukee-based galleries. Berry is the Arts/Industry Program Director at the John Michael Kohler Art Center in Sheboygan.
https://www.siaraberry.com/
FATIMA LASTER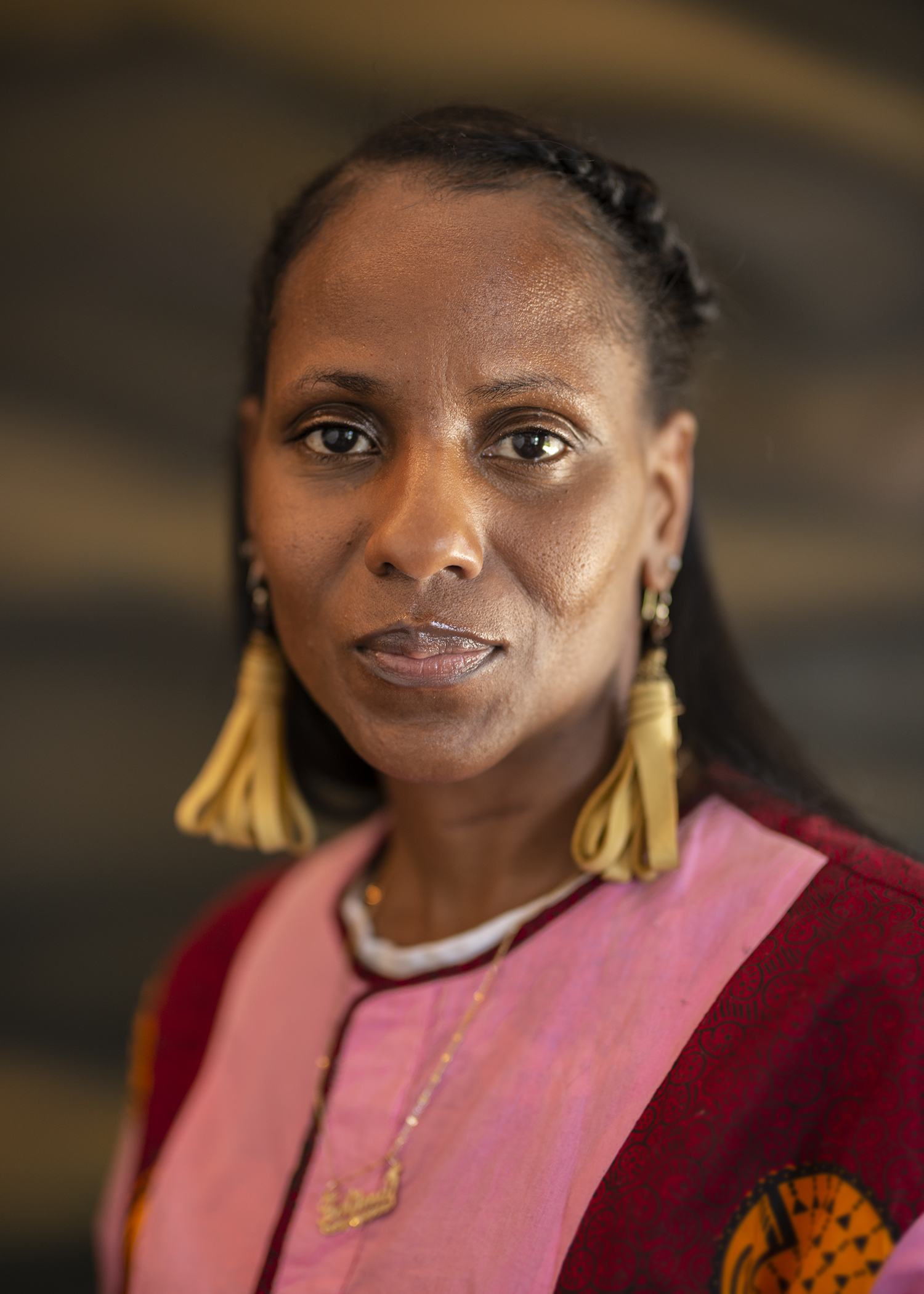 Fatima Laster is a self-taught interdisciplinary visual artist, curator, and owner-operator of 5 Points Art Gallery + Studios. With a Black American vantage point, Laster's independent and communal practice broaches social-political subject matter (i.e., racism, sexism, classism, cultural appropriation, housing/land appropriation--also known as "gentrification") to produce resistance art imbued with humor or irony in an attempt to disarmingly reveal rejected or overlooked perspectives and people. Laster's 11-year exhibition history most recently includes being a selected artist in the Museum of Wisconsin Art's 2022 Biennial. Laster was also the first guest curator of the Madison Museum of Contemporary Art's Wisconsin Triennial (2022). Headshot: Barbara J Miner
https://www.5ptsartgallery.com/fatima-laster-fkl-visual-arts
ALAYNA N. PERNELL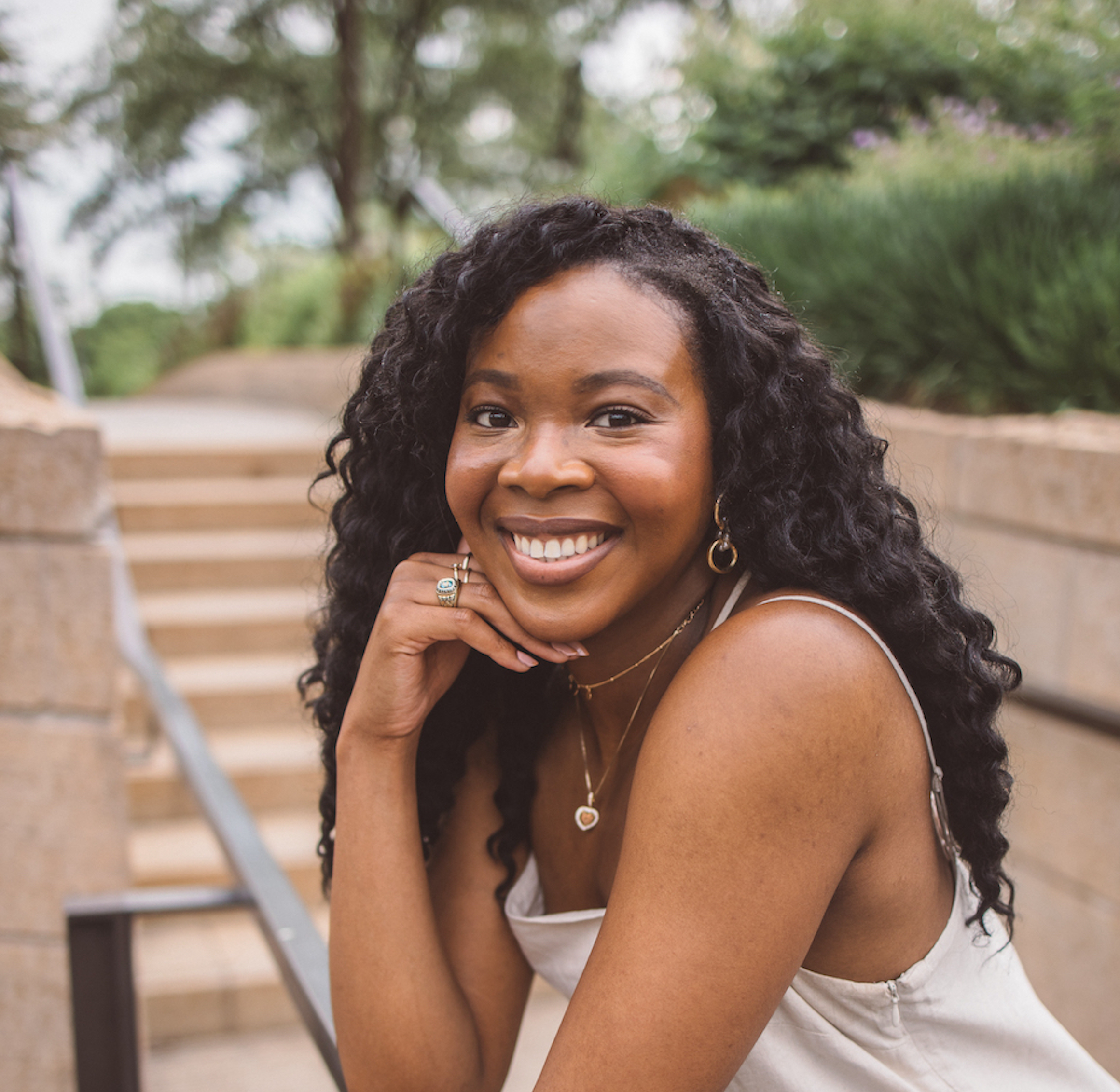 Alayna N. Pernell is an interdisciplinary artist, writer, and educator from Heflin, Alabama. Her practice considers the gravity of the mental wellbeing of Black people in relation to the spaces they inhabit, whether physically or metaphorically. Throughout her research and making, using a compilation of photography, text, and found materials, she unearths and examines the harsh realities and complexities of being a Black American. Pernell received a BA in Studio Art with a concentration in Photography and a minor in African American Studies from the University of Alabama (2019) and an MFA in Photography from the School of the Art Institute of Chicago (2021). Her work has been exhibited across the United States, including at FLXST Contemporary (Chicago, IL), Refraction Gallery (Milwaukee, WI), JKC Gallery (Trenton, NJ), RUSCHWOMAN Gallery (Chicago, IL), Colorado Photographic Arts Center (Denver, CO), Griffin Museum of Photography (Winchester, MA). She received the James Weinstein Memorial Award from the School of the Art Institute of Chicago Department of Photography and the Snider Prize from the Museum of Contemporary Photography, and she has been recognized on the Silver Eye Center of Photography 2022 Silver List, Photolucida's 2021 Critical Mass Top 50, 2021 Lenscratch Student Prize Honorable Mention, and more. Pernell is currently Associate Lecturer of Photography and Imaging at the University of Wisconsin-Milwaukee.
https://www.alaynanpernell.com/
Past Fellows
2022
Established
Valaria Tatera
Jason S. Yi
Emerging
John W. Balsley
Inna Dmitrieva
Molly Hassler
2020
Established
Ck Ledesma
Nirmal Raja
Emerging
Janelle Gramling
Rosy Petri
Leah Schretenthaler
2019
Established
Cecelia Condit
Ras 'Ammar Nsoroma
Emerging
Vaughan Larsen
LaNia Sproles
Natasha Woods
2018
Established
Chris Cornelius
Keith Nelson
Emerging
Nazlı Dinçel
Makeal Flammini
Rosemary Ollison
2017
Established
Tom Berenz
Lois Bielefeld
Emerging
Sara Caron
Sky Hopina
Ariana Vaeth
2016
Established
Jesse McClean
Joseph Mougel
Emerging
Rose Curley
Robin Jebavy
Brook Thiele
2015
Established
Jon Horvath
Frankie Latina
Emerging
Ben Balcom
Zach Hill
Maggie Sasso
2014
Established
Anne Kingsbury
Shana McCaw & Brent Budsberg
John Riepenhoff
Emerging
Emily Belknap
Jenna Knapp
Erik Ljung
Kyle Seis
2013
Established
Ray Chi
Sheila Held
Special Entertainment (Andrew Swant & Bobby Ciraldo)
Emerging
Cris Siqueira
Tim Stoelting
Eddie Villanueva
Josh Weissbach
2012
Established
Danielle Beverly
Faythe Levine
Colin Matthes
Emerging
Lois Bielefeld
Tyanna J. Buie
Brad Fiore
Brad Kjelland
2011
Established
Nicholas Lampert
Brad Lichtenstein
Sonja Thomsen
Emerging
American Fantasy Classics
Richard Galling
Hans Gindlesberger
Sarah Luther
2010
Established
Brent Coughenour
Paul Druecke
Waldek Dynerman
Emerging
Sarah Buccheri
Neil Gravander
Ashley Morgan
Chris Thompson
2009
Established
Peter Barrickman
Harvey Opgenorth
Emerging
Kim Miller
John Riepenhoff
2008
Established
Brent Budsberg & Shana McCaw
Xav Leplae
Iverson White
Emerging
Tate Bunker
Bobby Ciraldo & Andrew Swant (Special Entertainment)
Frankie Latina
Barbara Miner
2007
Established
Gary John Gresl
Mark Klassen
Dan Ollman
Emerging
Annie Killelea
Faythe Levine
Colin Matthes
Kevin J. Miyazaki
2006
Established
Santiago Cucullu
Scott Reeder
Chris Smith
Emerging
donebestdone
Dan Klopp
Christopher Niver
Marc Tasman
2005
Established
Nicolas Lampert
Fred Stonehouse
Jason S. Yi
Emerging
Juan Juarez
Michael K. Julian
Mat Rappaport
Steve Wetzel
2004
Established
Terese Agnew
Cecelia Condit
Jennifer Montgomery
Emerging
William Andersen
James Barany
Steven Burnham
Frankie Martin
2003
Established
Dick Blau
Michael Howard
Mark Mulhern
Emerging
Paul Amitai
Peter Barrickman
Mark Escribano
Liz Smith
For information on past recipients, click here.