Spring Ephemerals Walk with Justine Miller
Sunday, May 21, 2023, 10-11:30 am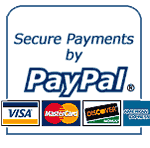 Fee: $20/$16 members
Registration: Registration is closed.
Join horticulturist Justine Miller on a plant walk through Lynden's grounds with a primary focus on Wisconsin native spring ephemerals. These plants are the earliest flowers to bloom and keep their growing season brief as they take advantage of full sunlight in the bare woods. Participants will learn about their ecology, cultivation, and how they can promote these beautiful species in their own yards.
About Justine Miller
Justine Miller is a horticulturist with a background in landscape design and public gardens. As a designer her emphasis is on the utilization of Wisconsin-native plants, recreating natural communities or in combination with nonnative specimens, to create beautiful and ecologically functional gardens. She currently works as the Desert Dome Horticulturist at the Mitchell Park Horticultural Conservatory.