Practices of Presence: Moving through Lynden with Daniel Burkholder
May 14, 2022 -

2:00pm

-

3:30pm
Sessions
Saturday, April 16, 2022, 10-11:30 am
Saturday, May 14, 2022, 2-3:30 pm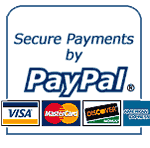 Fee: $10/$5 members per session
Registration: Registration is closed.
Join choreographer and artist-in-residence Daniel Burkholder for an experiential workshop exploring the grounds of the Lynden Sculpture Garden through practices of presence.
From September 2020 through May 2021 Burkholder was on site weekly (1-2+ hours) using various mindfulness and movement exercises to create On-Site: Lynden, a dance-on-video. In this workshop, Burkholder will lead a walk around the grounds, giving participants an opportunity to explore some of these practices themselves. These simple mindfulness exercises focus on developing a greater connection to place, as well as cultivating ease of mind and body. Different exercises will be shared in each of the two workshops; feel free to sign up for either one or for both. Dress comfortably for moving outdoors.
About the Artist
Daniel Burkholder choreographs, improvises, performs, teaches, designs lights for theatrical performances, and practices the Feldenkrais Method and Mindfulness. His choreographic/improvisational work spans theatrical performances, site-specific events, immersive media, and screendance, and has been presented at numerous venues throughout North America and internationally. His current work includes: On-Site, a series of embodied screendance experiments; Embodied Truth: finding ways to move together, a collaboration with Kimani Fowlin examining race and gender through the lens of parenting; and, act/re/act, a podcast exploring improvisation through conversations with remarkable artists. Burkholder is currently an associate professor of Dance at the University of Wisconsin-Milwaukee and the director of the MFA in Dance program.