Make a Piñata with Ceci Tejeda
Repeats every week until Sat Nov 18 2023 .
November 11, 2023 -

10:00am

-

1:00pm
November 18, 2023 -

10:00am

-

1:00pm
A two-part workshop
Saturday, November 11, 2023, 10 am-1 pm
Saturday, November 18, 2023, 10 am-1 pm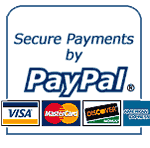 Fee: $125/$105 members (all materials included)
Registration: Space is limited; advance registration required. Register by phone at 414-446-8794.
With December approaching, it's time to think about celebrating. In this workshop you will learn the meaning and the process of the traditional piñata, a vividly decorated container that you fill with sweets and break open at an appropriate moment. In this workshop, you will create a medium-sized piñata using the traditional technique of paper and Mexican paste. This workshop is intended for adults. No experience required, and all materials supplied.
About the Artist
Ceci Tejeda was born and raised in Mexico City. Her parents are from Michoacán, Mexico, which is why she has Purepecha (Indigenous) blood in her veins. Ceci has admired her culture since she was a very young girl. When she first came to Wisconsin, it was difficult to adapt, but she never lost her love for creativity. Now that she has lived here for more than 10 years, she still embraces her roots and enjoys sharing them with others. She creates her papier-mâché alebrijes and skulls with joy and love and shares her papier-mâché skills with future generations through youth workshops at schools and cultural events. Ceci advocates for immigrant rights by volunteering for and using her artistic abilities to support Voces de la Frontera, a local immigrant rights group. She also collaborates with other Latinx artists in las R.A.R.A.S, a local artist collective. This work creates a sense of home by making her feel closer to her people, her culture, and herself. Participating in events for local artists supported by her community helps her to realize that no matter where she is, she can carry her roots with her.