Art + Nature Lab for Parents & Small Children
Repeats every day until Thu Sep 10 2020 . Also includes Thu Sep 24 2020, Thu Oct 08 2020, Thu Oct 22 2020, Thu Nov 12 2020.
September 10, 2020 -

10:00am

-

11:00am
September 24, 2020 -

10:00am

-

11:00am
October 8, 2020 -

10:00am

-

11:00am
October 22, 2020 -

10:00am

-

11:00am
November 12, 2020 -

10:00am

-

11:00am
Thursdays, 10-11 am
Sessions meet outdoors. In the event of rain, a make-up session will meet the following week.
Lynden's Art + Nature Lab for children aged 4-6 integrates our collection of monumental outdoor sculpture with the natural ecology of our hidden landscapes and unique habitats. Join art educator and naturalist Claudia Orjuela for hands-on art making and all-senses-engaged exploration of the outdoor world at Lynden. Children and their caregivers are learning and discovering side by side. We will foster an environment that extends children's thinking and wonder through play and inquiry, problem solving, experimentation, and manipulation of art materials. Different themes will connect Lynden's environment and learning opportunities with children's interests, broadening their sense of place as they expand their connections with the natural world and one another. Masks required for adults. Social distancing will be practiced at all times. To view our Guidelines for Parent-and-Child, Youth Workshops, click here.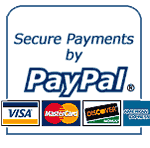 Fee: $16/12 members for one adult and one child.
Registration: Group size is limited. For the safety of all concerned, you must register in advance. Register online now.