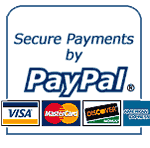 Fee: $25/$20 members
Registration: Registration is closed. Registration is open for the September 17 and October 17 sessions.
The full moon is a time for releasing and cleansing. The light of the full moon illuminates any obstacles or interferences in our lives. Once we recognize our blocks, it becomes easier to let go of what didn't serve us in the most recent lunar phase. It is an amazing time to reevaluate and recollect as we celebrate the summer solstice with a healing sound bath followed by a candle-lit labyrinth walk. Sound baths are an ancient form of deep meditation; they include various ambient sounds playing in a space where you can hear and feel their vibrations. Your sound healer for the evening will be Milwaukee's own Sevan Arabajian-Lawson (Cat Ries), initiated by Akhilanka of the Temple of Singing Bowls in Mysore, India. The sound bath last approximately 45-60 minutes. Please bring your own yoga mat, blanket, or towel to rest on for the duration, and dress appropriately for the weather. Candles will be provided for the labyrinth walk, but feel free to bring your own.