Introduction to Native Plant Landscape Design: A Workshop with Justine Miller
Sunday, March 8, 2020, 11 am-1 pm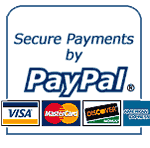 Fee: $20/$15 members
Registration: Space is limited; advance registration required. Register by phone at 414-446-8794.
Learn how to use native plants to design for four-season interest and year-round wildlife benefit. Landscape designer Justine Miller will teach design fundamentals and introduce you to great native plants for the home landscape. Different garden styles and planting methods will be covered, and participants will participate in design exercises to explore texture, color, form, and seasonal interest. Combine art and ecology to create a beautiful, functional yard for yourself and your environment.
About Justine Miller
Justine Miller is a horticulturist and landscape designer. As a designer and field ecologist for Marek Landscaping, LLC, she creates landscapes featuring Wisconsin-native flora and local materials, participates in vegetation surveys and mapping, and promotes the use of environmentally beneficial features, including rainwater harvest and functional plantings. Visit www.mareklandscaping.com to learn more, and for Miller's (almost) weekly feature: Plant of the Week.