Resin Pendants: A Jewelry Workshop with Leslie Perrino
October 1, 2023 -

10:00am

-

4:00pm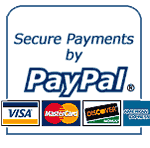 Fee: $110/$99 members (all materials included)
Registration: Space is limited; advance registration required. Register by phone at 414-446-8794.
Participants will produce a series of pendants by collaging materials and covering them in resin. First, you'll make a mini-collage by choosing from a large selection of decorative papers, photos, and small objects--charms, beads, shells, etc.—and arranging them in a diminutive pendant tray. Then the tray will be filled with clear resin and will harden into a unique pendant. The possibilities are endless! Learn how to prep and reduce bubble formation to get lovely results and expect to bring home at least four pendants by the end of the day. Students are encouraged to bring their own materials and mementos, or collect items on Lynden's grounds, if desired. No experience required, and all materials supplied. Bring a bag lunch and beverages, and dress for the weather if you would like to do some outdoor collecting.
Note: Students will need to bring boxes or containers to carry their pendants home. You will be transporting curing resin which needs to stay flat and be protected from dust. Low, even boxes with lids (plastic or cardboard shoe boxes, takeout food containers, clamshell containers, Tupperware, etc.). Your pieces will need to be taped down and put in a flat part of the car, such as the back floor.
About Leslie Perrino
Leslie Perrino is an artist and "art evangelist" who loves to share the power of art and creativity with people, particularly in her beloved areas of metals and enameling. Her artwork is a quirky mix of traditional and found objects, most recently combining computer/electrical components with enamels. She is a charismatic and effective teacher who encourages skill building and exploration of the medium.