Introduction to Native Plant Landscape Design: A Virtual Workshop with Justine Miller
March 26, 2023 -

10:00am

-

12:00pm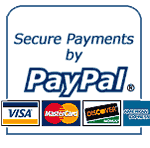 Fee: $20/$15 members. Space is limited; advance registration required. Click here to register. This workshop takes place via Zoom.
Learn about using native plants to design for four-season interest and year-round wildlife benefit. Landscape designer Justine Miller will teach design fundamentals and introduce you to great native plants for the home landscape. Different garden styles and planting methods will be covered, as well as texture, color, form, and seasonal interest. Combine art and ecology to create a beautiful, functional yard for yourself and your environment.
About Justine Miller
Justine Miller is a horticulturist with a background in landscape design and public gardens. As a designer her emphasis is on the utilization of Wisconsin-native plants, recreating natural communities or in combination with nonnative specimens, to create beautiful and ecologically functional gardens. She currently works as the Desert Dome Horticulturist at the Mitchell Park Horticultural Conservatory.