LSOLSG: Actively Missing You Poetry Workshop with Jenna Knapp and KP Kaszubowski
November 11, 2023 -

1:00pm

-

4:00pm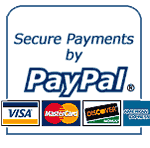 Fee: $20/$15 members. Scholarship assistance available.
Registration: Space is limited; advance registration required. Register online or by phone at 414-446-8794.
Join artist in residence Jenna Knapp and poet KP Kaszubowski for an interactive poetry workshop. Together, we will honor and celebrate the Norway maple that long provided shade and shelter at the top of the hill overlooking the labyrinth. Unfortunately, the tree had to be cut down last spring due to a fungal infection. Logs cut from the tree now cascade down the hill, offering additional spaces to pause and reflect.
The fall invites us to explore times of change and loss, and the Norway maple becomes a metaphor for the transitions we may be navigating personally. During the workshop, we will discuss the labyrinth's history, silently walk its winding path, and be led through poetry prompts to generate written material. There will be plenty of time to share and reflect together as a group, and you'll have the option to contribute your writing to be engraved into the logs at a later date, allowing the Norway maple's history to live on.
Everyone is welcome to attend, regardless of writing experience. Please bring a blanket to sit on, wear comfortable clothes for the fall weather, and bring your own writing materials, beverages, and snacks for the afternoon.