Winter 2023: (8 weeks) Tuesdays, January 10-February 28 | 3:45pm – 4:45 pm | Ages 4-6 Registration closed.
Lynden's Art + Nature Lab for children aged 4-6 immerses participants in hands-on art making and all-senses-engaged exploration of the outdoor world at Lynden. Art educator and naturalist Claudia Orjuela will foster an environment that extends children's thinking and wonder through play and inquiry, experimentation, and manipulation of art materials. Different themes will connect Lynden's environment with children's interests, broadening their sense of place as they expand their connections with the natural world and one another.
In-person safety precautions:
Masks are required indoors (optional outdoors) for adults and children ages 2 and up. To view our Guidelines for Parent-and-Child, Youth Workshops, click here.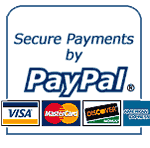 Fee: $128/$104 members per 8-week session
Registration: Group size is limited; advance registration required. Register online now.