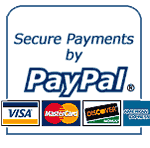 Fee: $10/$5 members per session
Registration: Space is limited; advance registration required. Register by phone at 414-446-8794.
Join the Land Managers of the Lynden Sculpture Garden on a walk around the grounds to discover Lynden's urban forest. On this walk we will discuss the various trees and shrubs that make up the forest, urban forest management techniques, and our exciting new tree inventory project which we are conducting with the assistance of a Wisconsin Department of Natural Resources Urban Forestry Grant. This tree inventory will result in a management plan to help care for our valuable urban forest far into the future.
About the Land Managers
Kyle Welna has been with Lynden for four and a half years and enjoys the wide variety of interconnected projects at the sculpture garden. He is interested in invasive plant control and is currently a graduate student at UWM's School of Freshwater Sciences.
Robert Kaleta is wrapping up his third year at the Lynden Sculpture Garden. He is very interested in restoration ecology, native plants, and edible wild plants, and in bringing these interests to the landscape at Lynden.