Partly Press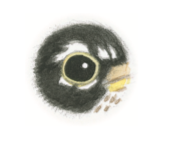 Partly Press was established in 2018 to extend the Lynden mission of offering a unique experience of art in nature.
Partly takes its name from the final manuscript assembled by poet, essayist, and teacher Jack Collom (1931 - 2017). We're interested in Art, Ecology, and Natural History.
What stops us in our tracks? A well made poem-as-object or radically specific landscape poem.
Forthcoming:
A Winter Robin, JoAnna Poehlmann & Chuck Stebelton
Stars Seen Then, Merrill Gilfillan
Physical Geography as Modified by Human Action, Jordan Dunn
Pataphysical Alphabet, Anne Kingsbury
Please direct any inquiries to:
Chuck Stebelton, Editor
Partly Press
partlypress@lyndensculpturegarden.org
Lynden Sculpture Garden
2145 W. Brown Deer Rd.
Milwaukee, WI 53217