Membership
Members enjoy free unlimited admission to the Lynden Sculpture Garden. They provide critical support for our educational and public programs, the conservation of the collection, and the maintenance of the landscape.
Annual Membership
$60 - Family (includes two adults and all children aged 6-17)
$55 - Dual
$40 - Individual
$35 - Senior (age 62 and up)
$20 - Student (age 18 and up, with student ID)
Additional Member Benefits
Discounts on classes, camps and workshops
Discounts on additional guest passes
Free admission to the Bonsai Exhibit at Lynden (May-October)
Invitations to special events and previews.
New!
To celebrate the opening of the Bonsai at Lynden exhibition, we are pleased to offer memberships to the Milwaukee Bonsai Society at a discounted rate.
$33 - Family
$25 - Individual
For more information on membership, email info@lyndensculpturegarden.org or call (414) 446-8794.
Join or Renew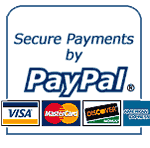 To join or renew online, click here.

If you prefer to pay in person or by phone, fax, or snail mail:
Download a membership application.
Mail your membership application to:
Membership
Lynden Sculpture Garden
2145 W. Brown Deer Rd.
Milwaukee, WI 53217
Fax: 414-446-8492
Phone: 414-446-8794