Wednesdays, January 12-May 4, 2022 – 3-5 pm
Art club is a community of young artists who are independent in their art practice but value a place to exchange ideas and support and learn from one another. Students will design a long-term independent art project at the beginning of the session and meet for in-progress reviews, take part in creative art challenges, have conversations about contemporary artists and discuss their work with Lynden educators and their peers. Students will present their work at our final art club meeting. Art Club will meet indoors in the studio at Lynden, masked and socially distanced.
In-person safety precautions:
Social distancing will be practiced at all times. All participants are required to wear masks. Extra masks will be available for those who need them. To view our Guidelines for Parent-and-Child, Youth Workshops, click here.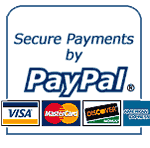 Fee: $352/256 members per 16-week session
Registration: Group size is limited. For the safety of all concerned, you must register in advance. Register online now.