Mother's Day Silk Scarf Painting
Sunday, May 14, 2023, 10 am-4:30 pm
A Workshop with Leslie Perrino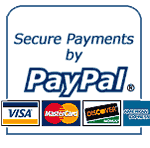 Fee: $100/ $85 members (all materials included)
Registration: Registration is closed.
In-person safety precautions:
Masks are required. Extra masks will be available for those who need them.
Grab your mother and bring her along for this daylong workshop that will explore easy and artful ways to apply dye to pre-hemmed silk scarves. From simple techniques such as tie-dyeing, resist and salt, to interesting ways to make marks, we'll let ourselves be inspired by the wonderful art and nature surrounding us at Lynden.
Each student will create three wearable and uniquely painted scarves using this centuries-old painting form. No experience required, and all materials supplied. Remember: using dyes can be messy. We'll supply you with an apron, but please wear clothes that you don't mind getting stained.
Bring a bag lunch and beverages.
About Leslie Perrino
Leslie Perrino is an artist and "art evangelist" who loves to share the power of art and creativity with people, particularly in her beloved areas of metals and enameling. Her artwork is a quirky mix of traditional and found objects, most recently combining computer/electrical components with enamels. She is a charismatic and effective teacher who encourages skill building and exploration of the medium.