Mary L. Nohl Fund Fellowships for Individual Artists
Seven Artists Recognized in Eleventh Cycle
Seven recipients of the Greater Milwaukee Foundation's Mary L. Nohl Fund Fellowships for Individual Artists have been selected from a field of 162 applicants in the eleventh annual competition. Ray Chi, Sheila Held, and Special Entertainment (Andrew Swant and Bobby Ciraldo) were chosen in the Established Artist category and will each receive a $15,000 fellowship. Cris Siqueira, Tim Stoelting, Eddie Villanueva, and Josh Weissbach will receive Emerging Artist fellowships of $5,000 each. In addition to receiving an award, the Nohl Fellows participate in an exhibition at the Institute of Visual Arts (Inova) in the autumn following their award. An exhibition catalogue will be published and disseminated nationally.
Finalists in the Established Artist category included Cecelia Condit, Santiago Cucullu, Keith Nelson and Threshing Media (Susan Kerns and Ryan Sarnowski).
Finalists in the Emerging artist category included Erik Ljung, Pete Railand, Christopher Robleski, Michael Senise, Michael Vollmann, and Shane Walsh.
Headshots and images of the artists' work available from Polly Morris at pmorris@lyndensculpturegarden.org.
Funded by the Greater Milwaukee Foundation's Mary L. Nohl Fund and administered by the Bradley Family Foundation, the Mary L. Nohl Fund Fellowships for Individual Artists provide unrestricted funds for artists to create new work or complete work in progress. The program is open to practicing artists residing in the four-county area (Milwaukee, Waukesha, Ozaukee, and Washington counties). The Mary L. Nohl Fund also supports a Suitcase Fund for exporting work by local artists beyond the four-county area.
Artist Mary L. Nohl of Fox Point, Wisconsin, died in December 2001 at the age of 87. Her $9.6 million bequest to the Greater Milwaukee Foundation is one of the largest gifts the Foundation has received from a single donor in its 98-year history. The Fund, by supporting local visual arts and arts education programs, keeps Nohl's passion for the visual arts alive in the community.
The panel of jurors included Naomi Beckwith, Marilyn and Larry Fields Curator at the Museum of Contemporary Art Chicago; Evan J. Garza, Exhibitions & Public Programs Coordinator at the School of the Museum of Fine Arts, Boston and Co-founder and Assistant Director of Fire Island Artist Residency (FIAR); and Gretchen Wagner, Curator, Pulitzer Foundation for the Arts, St. Louis. The panelists were in Milwaukee October 24-October 26, reviewing work samples and artists' statements and visiting the studios of the seven finalists in the Established Artist category.
About the Fellows
Established Artists
RAY CHI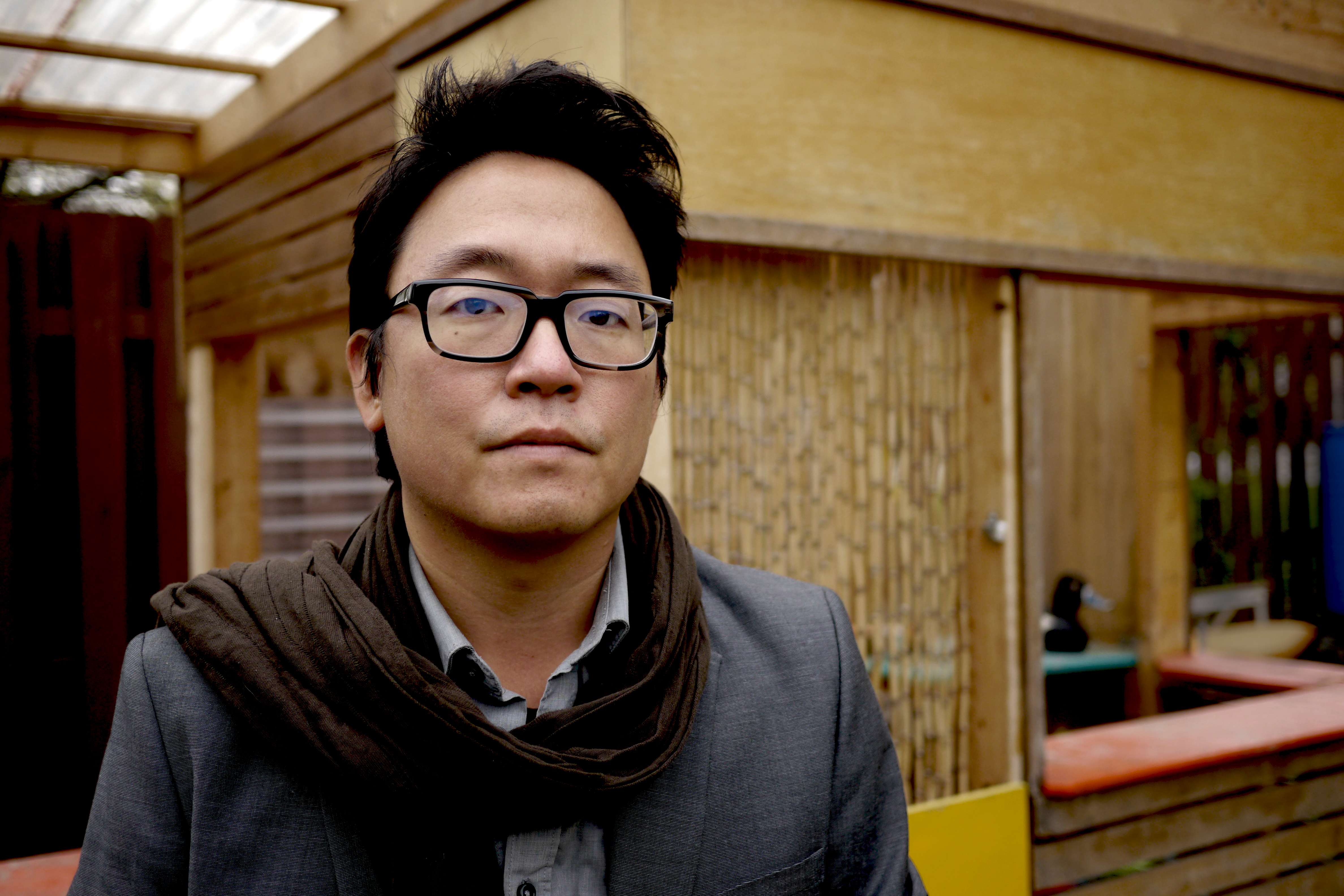 Ray Chi is a multi-disciplinary artist based in Milwaukee, Wisconsin. He holds a Master's degree in Architecture from the Southern California Institute of Architecture and a Bachelor of Science in Architecture from the University of Michigan. His background in architecture and music guides his creative output, which includes furniture design, sculpture, film and video, graphic design, and installation art. His recent work explores potential ambiguities between functional design and sculpture, and the power of play as an outlet for creative expression and human development. Chi's work has been exhibited in galleries and theaters in New York, Los Angeles, and throughout the Midwest. Chi is a recipient of grants from the Wisconsin Arts Board, the Gunk Foundation for Public Art (NY), and in 2005 was named an "Artist of the Year" by the Milwaukee Arts Board. He currently works as an associate lecturer in the Department of Art and Design at the University of Wisconsin–Milwaukee.
SHEILA HELD


Sheila Held has made tapestries since the early 1980s and has exhibited widely in solo and juried exhibitions, both locally and nationally. She has won several awards in juried exhibitions, as well as a Wisconsin Arts Board Fellowship, and has executed numerous private and public commissions. Her public commissions in the state of Wisconsin can be seen at the Medical College of Wisconsin, Marian College in Fond du Lac, and Bethesda Lutheran Homes and Services World Headquarters in Watertown. In her work, Held attempts to access the point where magic, science, religion, art and nature intersect and a conjunction of opposites is achieved. She is currently weaving a tapestry in her Homo Ludens series, which references the sometimes peculiar ways contemporary humans in developed cultures recreate, and she is anticipating beginning her new series, Women and Water, for which three pieces have been designed thus far.
SPECIAL ENTERTAINMENT (ANDREW SWANT & BOBBY CIRALDO)


Special Entertainment is an award-winning production partnership between Bobby Ciraldo and Andrew Swant whose works include the upcoming partially animated sci fi comedy Hamlet ADD; a documentary feature, William Shatner's Gonzo Ballet, starring William Shatner, Ben Folds, and the Milwaukee Ballet; the On Cinema Film Guide app with Tim Heidecker & Gregg Turkington; and the YouTube phenomenon What What (In the Butt). Their videos have been downloaded over 60 million times and their films have screened in film festivals and art galleries in the U.S. and abroad. Hamlet ADD will premiere at the Museum of Contemporary Art in Los Angeles in February 2014 as part of their art and comedy series. Special Entertainment received a Nohl Fellowship in the Emerging category in 2008.
Emerging Artists
CRIS SIQUEIRA


Cris Siqueira was born and raised in São Paulo, Brazil, where she was a director at MTV Brazil and a freelance journalist. She moved to Wisconsin in 2004, graduating from the University of Wisconsin-Milwaukee with Master's degrees in both Film and History. She is currently working on her first feature-length documentary, Monga / Ape Girl, which explores the midway attraction in which a woman turns into a gorilla. These gorilla-women appear in traveling carnivals and parks in Brazil and the United States. The movie uses the sideshow to trace parallels between the socio-economic realities in the two countries. Siqueira's short films have been featured in the Milwaukee Film Festival, Cleveland International Film Festival, Coney Island Short Film Festival, and Toronto Latin American Film Festival, among others. Siqueira is one of the three founders of Milwaukee's roller derby league, the Brewcity Bruisers; she edited Faythe Levine's debut feature documentary Handmade Nation; and she plays bass in the punk band Resist Her Transistor.
TIM STOELTING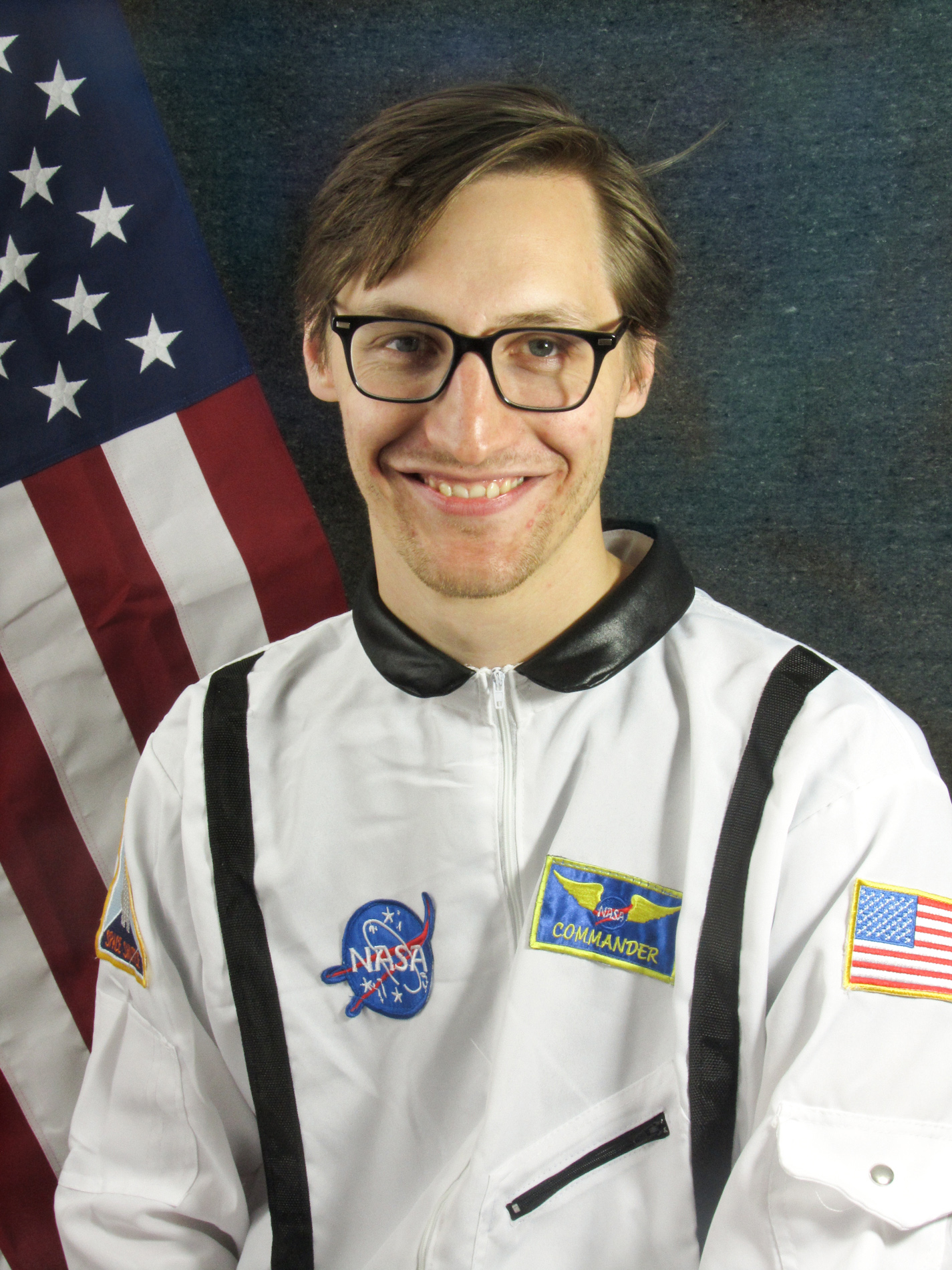 Tim Stoelting, MIAD graduate and co-founder of the gallery Imagination Giants, currently claims to be NASA's artist-in-residence. Stoelting's practice centers on subverting and inverting standard systems. Each project explores a system and applies its components to another system; this process exposes strengths, weaknesses, and the construction of the system. His work embraces a wide array of mediums including sculptural furniture, digital printing, object making, and quasi-performative documentation.
EDDIE VILLANUEVA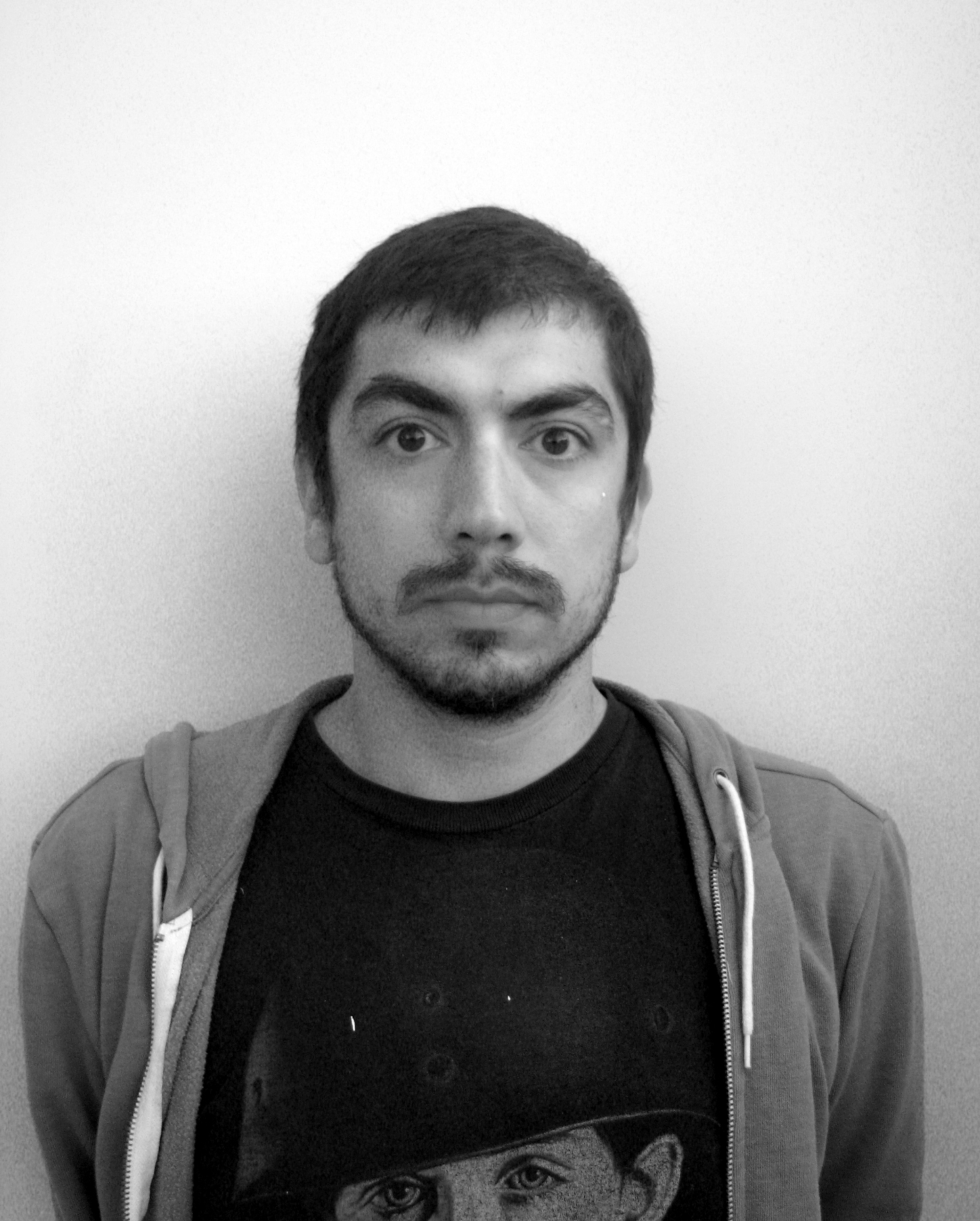 Eddie Villanueva's site-specific installations explore the social, political, and communal narratives of space. Many of his new works are based on a painted-over mural at 6th and Oklahoma on Milwaukee's south side. Villanueva, who grew up around the corner from the wall, has made frequent trips to the location to document fragments of sky that peak through ever increasing surface decay. This documentation and exploration of memory leads to formal play of fragmented geometric abstraction, textures and material collage. Villanueva received his BFA from the University of Wisconsin-Milwaukee in 2005 and his MFA from the University of Wisconsin-Madison in 2012. Notable professional awards include a 2012 Mary Nohl Suitcase grant and a 2012 Joan Mitchell Foundation MFA grant. He has exhibited extensively, with current group exhibitions at the Milwaukee Institute of Art and Design, and inclusion in the 2013 Wisconsin Triennial at the Madison Museum of Contemporary Art.
JOSH WEISSBACH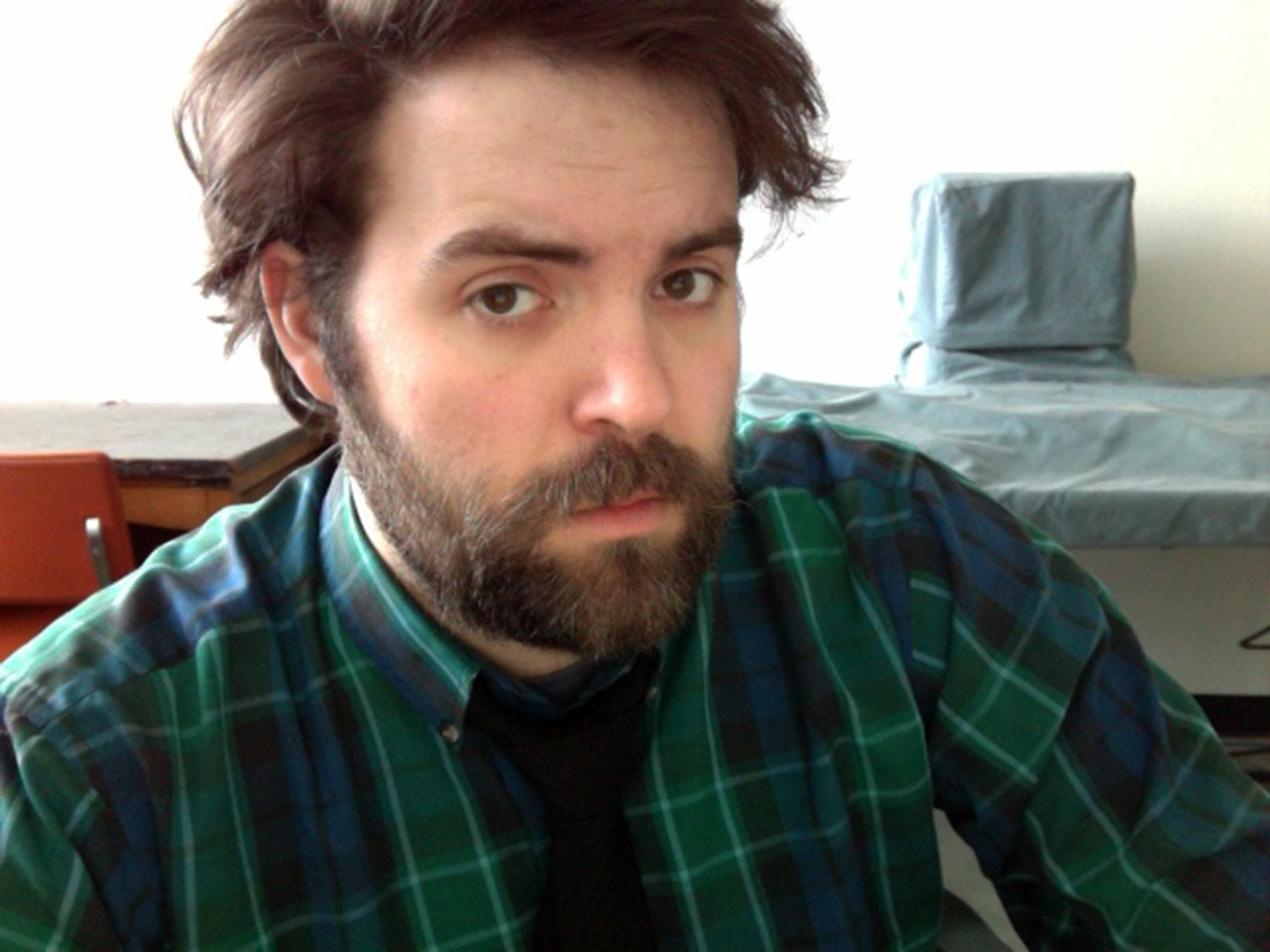 Josh Weissbach is an experimental filmmaker who considers themes of spatial wonderment. His film series The Addresses interrogates the structure of domestic space and the tenuous relationship that exists between the intimate and the uncanny within the home. He received his MFA from the University of Wisconsin-Milwaukee in 2013, and his BA from Hampshire College in 2009. Weissbach is also co-curator of Microlights, a Milwaukee screening house specializing in avant-garde film and video. He has shown his work at a variety of film festivals both domestically and internationally.
The Greater Milwaukee Foundation is a family of more than 1,100 individual charitable funds, each created by donors to serve the local charitable causes of their choice. Grants from these funds serve people throughout Milwaukee, Waukesha, Ozaukee and Washington counties. Started in 1915, the Foundation is one of the oldest and largest community foundations in the world.
Past Fellows
2012
Established
Danielle Beverly
Faythe Levine
Colin Matthes
Emerging
Lois Bielefeld
Tyanna J. Buie
Brad Fiore
Brad Kjelland
2011
Established
Nicholas Lampert
Brad Lichtenstein
Sonja Thomsen
Emerging
American Fantasy Classics
Richard Galling
Hans Gindlesberger
Sarah Luther
For more information on the 2011 Nohl Fellows, click here.
2010
Established
Brent Coughenour
Paul Druecke
Waldek Dynerman
Emerging
Sarah Buccheri
Neil Gravander
Ashley Morgan
Chris Thompson
For more information on the 2010 Nohl Fellows, click here.
2009
Established
Peter Barrickman
Harvey Opgenorth
Emerging
Kim Miller
John Riepenhoff
2008
Established
Brent Budsberg & Shana McCaw
Xav Leplae
Iverson White
Emerging
Tate Bunker
Bobby Ciraldo & Andrew Swant (Special Entertainment)
Frankie Latina
Barbara Miner
2007
Established
Gary John Gresl
Mark Klassen
Dan Ollman
Emerging
Annie Killelea
Faythe Levine
Colin Matthes
Kevin J. Miyazaki
2006
Established
Santiago Cucullu
Scott Reeder
Chris Smith
Emerging
donebestdone
Dan Klopp
Christopher Niver
Marc Tasman
2005
Established
Nicolas Lampert
Fred Stonehouse
Jason S. Yi
Emerging
Juan Juarez
Michael K. Julian
Mat Rappaport
Steve Wetzel
2004
Established
Terese Agnew
Cecelia Condit
Jennifer Montgomery
Emerging
William Andersen
James Barany
Steven Burnham
Frankie Martin
2003
Established
Dick Blau
Michael Howard
Mark Mulhern
Emerging
Paul Amitai
Peter Barrickman
Mark Escribano
Liz Smith
For information on past recipients, click here.