Mary L. Nohl Fund Fellowships for Individual Artists
Five Artists Recognized with Larger Awards in Thirteenth Cycle
Five recipients of the Greater Milwaukee Foundation's Mary L. Nohl Fund Fellowships for Individual Artists have been selected from a field of 158 applicants in the thirteenth annual competition. Jon Horvath and Frankie Latina were chosen in the Established Artist category and will each receive a $20,000 fellowship. Ben Balcom, Zach Hill, and Maggie Sasso will receive Emerging Artist fellowships of $10,000 each. In addition to receiving an award, the Nohl Fellows participate in an exhibition in the autumn following their award. An exhibition catalogue will be published and disseminated nationally.
Finalists in the Established Artist category included Santiago Cucullu, Paul Druecke, Kevin J. Miyazaki, Joseph Mougel, and Shane Walsh.
Finalists in the Emerging artist category included Sara Caron, William Carpenter, Grant Gill, Robin Jebavy, Erick Ledesma, James Pederson, and Corbett Toomsen.
Headshots, images of the artists' work, and image credits available at: https://www.dropbox.com/sh/l9slz3bm2w2m6ty/AADY3uYJVxnKGQcAQsjPq5NHa
Funded by the Greater Milwaukee Foundation's Mary L. Nohl Fund and administered by the Bradley Family Foundation, the Mary L. Nohl Fund Fellowships for Individual Artists provide unrestricted funds for artists to create new work or complete work in progress. The program is open to practicing artists residing in the four-county area (Milwaukee, Waukesha, Ozaukee, and Washington counties). The Mary L. Nohl Fund also supports a Suitcase Fund for exporting work by local artists beyond the four-county area.
Artist Mary L. Nohl of Fox Point, Wisconsin, died in December 2001 at the age of 87. She left a $9.6 million bequest to the Greater Milwaukee Foundation. Her fund supports local visual arts and education programs, keeping her passion for the visual arts alive in the community.
The panel of jurors included Jamillah James, Assistant Curator, Hammer Museum, Los Angeles; Eric May, Executive Director, Roots & Culture Contemporary Art Center, Chicago; and Jodi Throckmorton, Curator of Contemporary Art, Pennsylvania Academy of the Fine Arts (PAFA), Philadelphia. The panelists were in Milwaukee October 29-October 31, reviewing work samples and artists' statements and visiting the studios of the seven finalists in the Established Artist category.
About the Fellows
Established Artists
JON HORVATH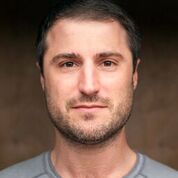 Jon Horvath's interdisciplinary practice adapts systems-based strategies to photography, performance, and new media works. His work is influenced by American literature, pop culture, and his interest in the unfixed nature of a photographic experience. Currently, Horvath is working on a project concentrating on traditional mythologies of the American West and the vanishing roadside geography of a small town in rural Idaho. Horvath received his MFA from the University of Wisconsin-Milwaukee in 2008, and a BAS in both English Literature and the History of Philosophy from Marquette University in 2001. His work has been exhibited nationally and internationally in venues including: The Print Center (Philadelphia), FIESP Cultural Centre (Sao Paolo, Brazil), Philadelphia Photo Arts Center, Newspace Center for Photography (Portland), the Haggerty Museum of Art (Milwaukee), INOVA (Milwaukee), and the Detroit Center for Contemporary Photography. His work is currently held in the permanent collections of the Philadelphia Museum of Art and the Haggerty Museum of Art, and is included in the Midwest Photographers Project at the Museum of Contemporary Photography. Horvath currently teaches in the New Studio Practice program at the Milwaukee Institute of Art & Design.
http://www.jonhorvath.net/
FRANKIE LATINA


Filmmaking auteur and Milwaukee native Frankie Latina knows exactly where his roots are. Even though Hollywood recognizes his talent, both his heart and filmmaking remain loyal to his hometown. Instead of putting down stakes in Tinseltown, Latina opted to bring West Coast talent this way, importing such luminaries as: Danny Trejo, Kumar Pallana, and Sasha Grey. Latina fondly recalls his film education at the University of Wisconsin-Milwaukee and cites Chris Smith's American Job as the inspiration to go off and make his own films. With Roger Ebert's glowing review of Latina's first feature, Modus Operandi, film festival programmer Mike Plante's invitation to host the world premiere at CineVegas, and Latina's initial Mary Nohl Fellowship as an emerging artist in 2008, the rest as they say, is history. Latina, as always, is extremely grateful for the generous legion of philanthropists, Milwaukee-based businesses, and locations (such as the Wisconsin Gas Light Building, the Museum of Wisconsin Art and many more) for their ongoing support of his cinematic adventures. Latina has just completed his second compelling feature, China Test Girls, starring Cookie Johnson, Randy Russell, and Mark Borchardt along with a plethora of other local artists, and is in pursuit of a world premiere.
http://frankielatina.com/
Emerging Artists
BEN BALCOM


Ben Balcom is a filmmaker, educator, and programmer. Born in New England and raised in Illinois, he moved to Milwaukee in 2011 to obtain his MFA from the University of Wisconsin-Milwaukee. Working across mediums, including 16mm film and appropriated digital imagery, Balcom makes movies that explore abstract ideas of perception, psychology, and affect. Recently, his passion for the films of Douglas Sirk have inspired him to incorporate images and language from classic melodramas to summon the messy structures of desire. Balcom is an associate lecturer at UWM and is the technical director for the Milwaukee Film Festival. He is also is the curator and co-founder of Microlights, a pop-up cinema that specializes in presenting experimental film (http://www.microlightscinema.com). Over the past two years, Microlights has hosted over 25 visiting film/video artists from across the world.
ZACH HILL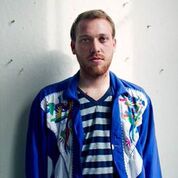 Zach Hill is an artist and organizer. His current projects incorporate time-based media and performance; visually this work stems from a strong background in drawing, an extensive costume collection, and an obsession with '90s cartoons. Hill is a member of After School Special, a semi-nomadic collective that seeks community engagement through nontraditional exhibitions, queer events, and informal workshops. His live performances have existed in the streets, in auditoriums, and in galleries. Zach Hill graduated from the Milwaukee Institute of Art & Design in 2015.
http://zach-hill.com/
MAGGIE SASSO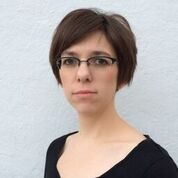 Through fabricated archives, Maggie Sasso tells personal narratives that function as allegories. She contextualizes objects through documented performance, which serves to collapse the space between prop, artifact, and artwork. Her most recent body of work, Haul Away Home, immortalizes the poetic suicide of a charismatic neighbor whose grease-stained coveralls serve as an unsettling memento mori at the center of the installation. Sasso has created numerous bodies of conceptual work that reflect her formal craft education. She received her MFA from the University of Wisconsin-Madison in 2010 and her BFA in 2006 from Murray State University in Murray, Kentucky where she was born and raised. She was a visiting artist and teacher at the Oregon College of Art and Craft and currently teaches at the Milwaukee Institute of Art & Design.
http://www.maggiesasso.com
For a century, the Greater Milwaukee Foundation has helped individuals, families and organizations realize their philanthropic goals and make a difference in the community, during their lifetimes and for future generations. The Foundation consists of more than 1,200 individual charitable funds, each created by donors to serve the charitable causes of their choice. The Foundation also deploys both human and financial resources to address the most critical needs of the community and ensure the vitality of the region. Established in 1915, the Foundation was one of the first community foundations in the world. Ending 2014 with more than $841 million in assets, it is also among the largest.
Past Fellows
2014
Established
Anne Kingsbury
Shana McCaw & Brent Budsberg
John Riepenhoff
Emerging
Emily Belknap
Jenna Knapp
Erik Ljung
Kyle Seis
2013
Established
Ray Chi
Sheila Held
Special Entertainment (Andrew Swant & Bobby Ciraldo)
Emerging
Cris Siqueira
Tim Stoelting
Eddie Villanueva
Josh Weissbach
2012
Established
Danielle Beverly
Faythe Levine
Colin Matthes
Emerging
Lois Bielefeld
Tyanna J. Buie
Brad Fiore
Brad Kjelland
2011
Established
Nicholas Lampert
Brad Lichtenstein
Sonja Thomsen
Emerging
American Fantasy Classics
Richard Galling
Hans Gindlesberger
Sarah Luther
2010
Established
Brent Coughenour
Paul Druecke
Waldek Dynerman
Emerging
Sarah Buccheri
Neil Gravander
Ashley Morgan
Chris Thompson
2009
Established
Peter Barrickman
Harvey Opgenorth
Emerging
Kim Miller
John Riepenhoff
2008
Established
Brent Budsberg & Shana McCaw
Xav Leplae
Iverson White
Emerging
Tate Bunker
Bobby Ciraldo & Andrew Swant (Special Entertainment)
Frankie Latina
Barbara Miner
2007
Established
Gary John Gresl
Mark Klassen
Dan Ollman
Emerging
Annie Killelea
Faythe Levine
Colin Matthes
Kevin J. Miyazaki
2006
Established
Santiago Cucullu
Scott Reeder
Chris Smith
Emerging
donebestdone
Dan Klopp
Christopher Niver
Marc Tasman
2005
Established
Nicolas Lampert
Fred Stonehouse
Jason S. Yi
Emerging
Juan Juarez
Michael K. Julian
Mat Rappaport
Steve Wetzel
2004
Established
Terese Agnew
Cecelia Condit
Jennifer Montgomery
Emerging
William Andersen
James Barany
Steven Burnham
Frankie Martin
2003
Established
Dick Blau
Michael Howard
Mark Mulhern
Emerging
Paul Amitai
Peter Barrickman
Mark Escribano
Liz Smith
For information on past recipients, click here.