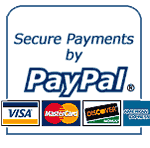 Fee: $10/$5 members
Registration: Space is limited; advance registration required. Register by phone at 414-446-8794.
The new moon carries a positive energy filled with intention and purpose. Celebrate the June new moon with an interactive intention-setting workshop with artist-in-residence and Hypnosis Practitioner Jenna Knapp. We will gather near the labyrinth for a guided hypnosis session to help you identify the opportunities that you're calling into your life. We'll write our intentions on handmade seed paper, then we'll take a (socially-distanced) labyrinth walk to plant our written intentions into the labyrinth walls. It is believed that intentions and goals can come full circle within one cycle of the moon; as the new moon grows, your intention will, too: from the new moon, to the full, to the new again. We will hold space for you to set your intentions for this next lunar cycle — first on paper, then in the physical.
About Jenna Knapp
Jenna Knapp is an empowerment & mindset life coach, artist, and author living and working in Milwaukee, Wisconsin. Knapp graduated from Milwaukee Institute of Art & Design in 2014 with a Bachelor of Fine Arts degree. Since graduating Knapp has received the Mary L. Nohl Fellowship for Emerging Artists, been a guest at international multidisciplinary residency programs in Amsterdam and London, and exhibited locally and nationally. She self-published her first book, I Kept Things I Did Not Need, in the summer of 2017. It is a collection of poetry, prose, photographs, and archived material addressing the subjects of grief, loss, survival, and the different evolutions of healing.
In 2019 she took her desire to hold space for people one step further and became certified in NLP (Neuro-Linguistic Programming), EFT (Emotional Freedom Techniques), Hypnosis, and Life & Success Coaching. She opened her own coaching practice, Mental Wealth & Wellness, where she helps clients from around the world embrace mentally wealthy (and healthy) mindsets. Strongly impacted and inspired by the effects of these modalities, Jenna has opened her own NLP & Life and Success Coaching Certification Experience, The Mental Wealth Method. For more information visit mentalwealthandwellness.com or follow Jenna on Instagram at @thementalwealthmethod.