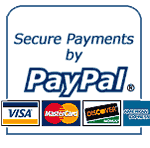 Fee: $20/$15 members
Registration: Space is limited; advance registration required. Register by phone at 414-446-8794.
Join landscape designer Justine Miller on a plant walk through Lynden's grounds with a primary focus on Wisconsin native spring ephemerals. These plants are the earliest flowers to bloom but keep their growing season brief as they take advantage of full sunlight before budding tree leaves block it out. Participants will learn about their ecology, cultivation, and how they can promote these beautiful species in their own yards.
About Justine Miller
Justine Miller is a horticulturist and landscape designer. As a designer and field ecologist for Marek Landscaping, LLC, she creates landscapes featuring Wisconsin-native flora and local materials, participates in vegetation surveys and mapping, and promotes the use of environmentally beneficial features, including rainwater harvest and functional plantings. Visit mareklandscaping.com to learn more.