Available sessions
Sunday, February 21, 2021, 10 am-3 pm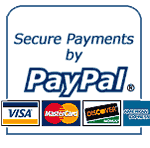 Fee for one workshop: $95/$85 members. Resin supply kit ($35 value) included in the fee.
Registration: Registration is closed. To be added to the waitlist, call 414-446-8794 or email staff@lyndensculpturegarden.org.
Learn how to make dazzling pendants by creating miniature collages of decorative materials and covering them in clear resin. The possibilities are endless! Learn how to prep and reduce bubble formation to get lovely results and expect to make at least four pendants by the end of the session. Gather your mementos, consult your holiday gift list, and join Leslie Perrino online for this hands-on workshop. No experience necessary.
Resin supply kit includes: pendant trays, silicone mold, cup warmer, 2 cords, paper and charms, Mod Podge, brushes, resin 4oz, wood stir /toothpicks/cups, tweezers, cardboard squares, miscellaneous dried spices, glitter.
Students must supply: Wax paper, ruler, pencil, rubbing alcohol, masking tape, scissors, cup for water, paper towels, box with cover, tablecloth, lighter
Optional: your own paper, charms, glitter, small objects, 1-2″ copied photographs, dried flowers, shells, tiny pebbles, to supplement what is in the kit.
About Leslie Perrino
Leslie Perrino is an artist and "art evangelist" who loves to share the power of art and creativity with people, particularly in her beloved areas of metals and enameling. Her artwork is a quirky mix of traditional and found objects, most recently combining computer/electrical components with enamels. She is a charismatic and effective teacher who encourages skill building and exploration of the medium.