Session I: (7 weeks) Thursdays, Sept 10 – Oct 22, 2020 | 3pm – 5pm | Ages 7 - 11
Lynden's hybrid Art + Nature Lab engages participants aged 7-11 in inquiry-based art and nature learning, problem solving, and creative making. Over the course of seven weeks, art educator Jeremy Stepien will guide you through a series of projects employing materials of your choice. Art + Nature Lab will meet outdoors at Lynden when weather permits, and on Zoom when it doesn't (we will send out an alert each week, 24 hours in advance). IRL or on the screen, you can chat with your fellow artists, share your work, and explore the intersection of art and nature.
In-person safety precautions:
Social distancing will be practiced at all times. All participants are required to wear masks. Extra masks will be available for those who need them. To view our Guidelines for Parent-and-Child, Youth Workshops, click here.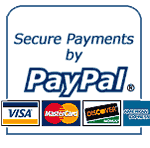 Fee: $154/112 members per 7-week session
Registration: Group size is limited to 10 people. For the safety of all concerned, you must register in advance. Register online now.