Session I: (7 weeks) Wednesdays, Sept 9 – Oct 21, 2020 | 3pm – 5pm | Ages 11 and up
Session II: (7 weeks) Wednesdays, Oct 28 - Dec. 16, 2020 (no class 11/25) | 3pm – 5pm | Ages 11 and up
Art Club is a virtual community of young artists who are independent in their art practice but value a place where they can exchange ideas and support and learn from each other. Students will design a long-term art project that they can pursue on their own, as time and interest permit. Weekly meetings will be devoted to check-ins and catch-ups, in-progress reviews, creative art challenges, and conversations about contemporary artists. Join our art community and share your work with Lynden art educator Jeremy Stepien and your peers.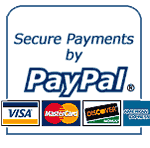 Fee: $154/112 members per 7-week session
Registration: Registration is closed.