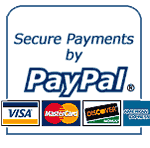 Fee: $15/$10 members
Registration: Registration is closed. For information on future workshops, sign up for our email newsletter.
Join Lynden's Robert Kaleta on a walk around the grounds to learn about Wisconsin's own edible tree nuts and how to identify, harvest, and process some of nature's delicious fall offerings. You will learn all you need to know to begin or continue your foraging endeavors, as well as the tools and techniques required to keep you busy processing your harvested nuts all winter long.
Masks and social distancing required. This walk takes place outdoors and will proceed if it is raining, unless there is lightning, in which case the walk will be rescheduled.
We ask that you remain home if you:
• Have symptoms of COVID-19 (fever or flu-like symptoms, cough, shortness of breath, chills, diarrhea, fatigue, headache, muscle aches, nausea, loss of taste or smell, sore throat, or vomiting) or have taken medications to reduce these symptoms.
• Have been in contact, or you believe they have been in contact, with someone with COVID-19 in the 14 days prior to a workshop.
Full refunds will be made for those who cancel for health reasons and those unable to attend a rescheduled workshop.
About Robert Kaleta
Robert just finished his first year working at the Lynden Sculpture Garden. He has spent about eight years in the field of ecological restoration, and almost a lifetime enjoying what nature has to offer. Somewhere along the way he was introduced to wild edible plants, and the learning has continued ever since. He enjoys all kinds of foraging activities, particularly harvesting wild rice, nuts, berries, and mushrooms. Robert gained his knowledge of edible plants from mentors, workshops, books, and friends and he enjoys sharing this knowledge and excitement with others.