Dates
Wednesday, September 16, 2020 & Thursday, September 17, 2020, 10am-4pm
Wednesday, September 23, 2020 & Thursday, September 24, 2020, 10 am-4pm
Wednesday, September 30, 2020 & Thursday, October 1, 2020, 10am-4pm
Thursday, October 8, 2020 & Friday, October 9, 2020, 10am-4pm
Thursday, October 15, 2020 & Friday, October 16, 2020, 10am-4pm
Sessions
To see available sessions, click here. For day-of availability and/or registration, call 414-446-8794.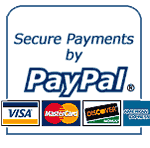 Fee: $30/$25 members (all materials included) for a 45-minute session. If you would like a longer session, please register for contiguous sessions.
Registration: Space is limited to one person at a time. Advance registration required. Click here to register. All cloth, dyeing materials, and gloves provided. Need-based scholarships are available: please contact Polly Morris at pmorris@lyndensculpturegarden.org to request a scholarship.
Join us for a personal, one-on-one, reflective indigo dip at the Lynden Sculpture Garden with artist-in-residence Kim Khaira. During your 45-minute session, Khaira will share her knowledge of natural dyeing with plant materials harvested at Lynden, and will provide a hands-on experience with indigo dyeing. With tools and materials provided to create an indigo vat, together we will develop our skill in creating specific hues with indigo. We will produce three variations of blue, and each participant will also receive a piece of cloth to create a blue of your choice. Newcomers to natural and indigo dyeing welcome, as well as long-time indigo practitioners.
Dress for dyeing. Bring writing materials and water; masks are required.
About the Artist
As a beginning of a lifelong journey with natural dyeing, Lynden's artist-in-residence Kim Khaira would like to share and provide practice sessions with artists and community members interested in co-learning and mutual reflections of indigo dyeing. In the second year of her residency, and building on exchanges and encounters with artists at Lynden and beyond--and especially Arianne King Comer's batik and indigo practices--Khaira is exploring personal art practices that translate to cultural and familial ways of living. Her focus has been on natural dyeing as a way of living and a connecting point between peoples, cultures, and nature.
More on Khaira's residency here: Pulang Balik: I Am Going Home Too